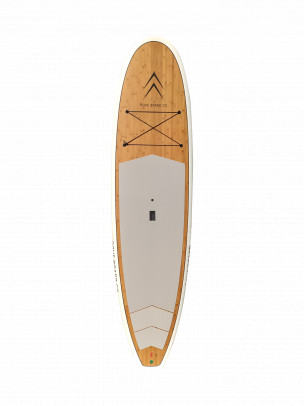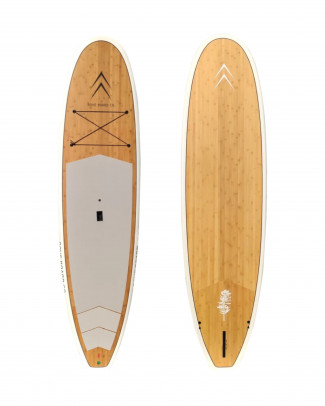 Rove. Drift. Roam. RECONNECT WITH NATURE.
Overview
The Essence is one of our most sought-after, all-around, rigid boards. As a handmade board with authentic bamboo inlay, our trusty Essence is not only easy on the eyes, but lighter and stronger than a full fibreglass construction. Offered in two different sizes, The Essence has a low-to-moderate nose rocker for super smooth gliding, and a rounded-square tail & tri-fin setup for stable riding & easy maneuvering, all while helping you track straight (& look good doing it).
The Essence comes in two different sizes, 10'6'' and 11'6'', so you can choose the right specs for your paddling needs. It is an all-around planing board, with a moderate nose rocker which keeps the nose of the board slightly raised so you can tackle waves with ease and glide across choppier water. The rounded square tail makes for extra stability & easy control when turning or freestyling, while still being able to catch higher speeds as you would with a square tail board.
Highlights
Lightweight & handcrafted with authentic bamboo

Deep-grip handle for easy, balanced carrying

Versatile, customizable Tri-Fin setup

Unique matted finish

Premium EVA non-slip traction pad
Available Colours
Tan
Brown
Black
White
Grey
Rove. Drift. Roam. RECONNECT WITH NATURE.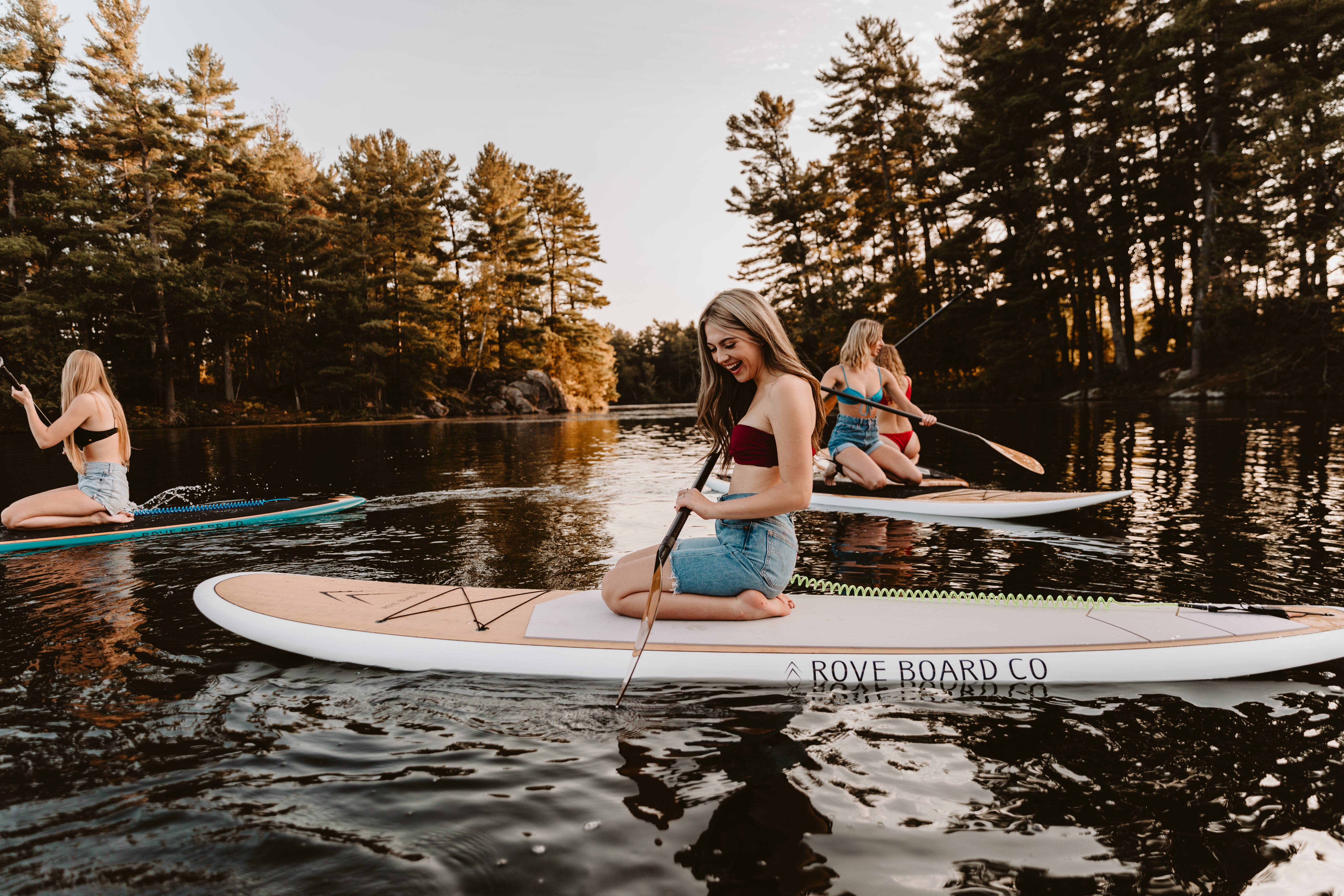 Features & Specifications
Overview
Model Year:

2023

Category:

Paddleboards

Paddleboard Type:

All-Around

Paddlesport:

Paddleboarding

Number of Paddlers:

Solo

Structure:

Rigid or Hard

Propulsion:

Paddle

Best Used For:

Recreation, Expedition, Ocean Play, Freestyle

Intended Waterway:

Lakes, Ponds & Inshore, Open Water & Ocean

Specifically Designed For:

Women, Larger Adults, Average Adults, Smaller Adults, Pets, Beginners
Specifications
Length:

10' 6" / 320 cm

Width:

32" / 81.3 cm

Board Thickness:

4.5" / 11.4 cm

Volume:

50.3 gal / 190 L

Weight:

23.5 lb / 10.6 kg
Features
Primary Shell Material:

Fiberglass

Core Material:

Foam
Outfitting
Number of Fins:

3

Features:

Deck Bungies
The Essence is handcrafted with authentic bamboo inlay which makes the board lighter and stronger than a full fibreglass construction. Aside from carbon fibre, bamboo offers one of the best weight-to-strength ratios in the game. Because bamboo is an organic & more environmentally friendly material, it diminishes the need for other materials that may be less environmentally friendly, therefore reducing board's ecological footprint.
What Users Are Saying
"I am 240 6'5" 50 years old had this out today in Lake Huron west wind lots of boats flying by very stable way better then my cheap inflatable and my wife that is a yoga instructor with all kinds of balance could tell a difference big time on hers, tracts better and nicer on the feet to boot"
- Jarrod S