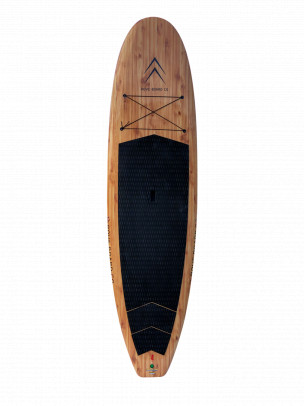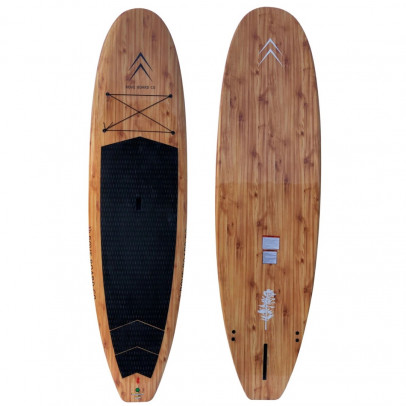 Rove. Drift. Roam. RECONNECT WITH NATURE.
Overview
The Vagabond is an ode to our ongoing effort of increasing accessibility in outdoor spaces. With 3 different lengths to choose from, the Vagabond lineup is wider, thicker & (dare we say) more beautiful than your average SUP. As a versatile all-around board, it is wildly stable & a great option for anybody seeking a board that can accommodate a higher weight capacity. The moderate nose rocker & slight tail rocker will help you make those smooth moves & effortless turns.
A little extra width & thickness makes The Vagabond wildly stable, & a great option for anybody looking for a lightweight board that can accommodate a higher weight capacity. The Vagabond is handmade with wood grain inlay & features our super-comfy, non-slip premium EVA traction pad, deep-grip handle for easy carrying, deck bungee, & a tri-fin setup. The moderate nose rocker and slight tail rocker makes for easy maneuverability and effortless turns. Be it yoga, a solo cruise, paddling with your pup, and everything in-between, if you're looking for a board that is versatile, stable, & easy on the eyes, The Vagabond will be your new go-to.
Highlights
Deep-grip handle for easy, balanced carrying

Premium EVA diamond embossed, comfortable, non-slip traction pad

Versatile, customizable Tri-Fin setup

High volume, lightweight board

Weight capacity of up to 350lbs
Rove. Drift. Roam. RECONNECT WITH NATURE.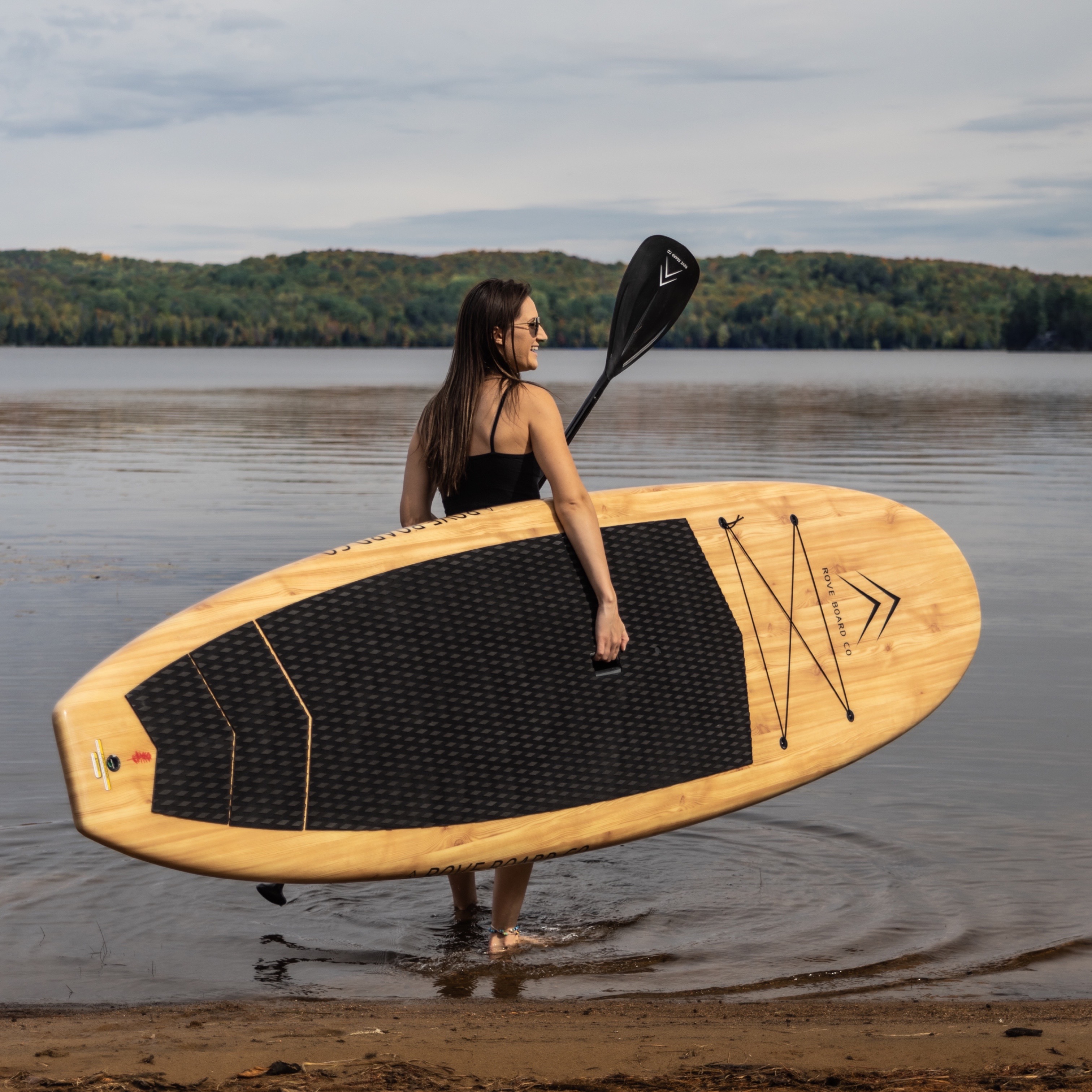 Features & Specifications
Overview
Model Year:

2023

Category:

Paddleboards

Paddleboard Type:

All-Around, Yoga

Paddlesport:

Paddleboarding

Number of Paddlers:

Solo

Structure:

Rigid or Hard

Propulsion:

Paddle

Best Used For:

Recreation, Expedition, Yoga, Ocean Play, Freestyle

Intended Waterway:

Lakes, Ponds & Inshore, Open Water & Ocean

Specifically Designed For:

Larger Adults, Average Adults, Pets, Beginners, Family
Specifications
Length:

12' 6" / 381 cm

Width:

36" / 91.4 cm

Board Thickness:

6" / 15.2 cm

Volume:

92.6 gal / 350 L

Weight:

32 lb / 14.5 kg
Features
Primary Shell Material:

Fiberglass

Core Material:

Foam
Outfitting
Number of Fins:

3

Features:

Deck Bungies
The Vagabond was designed with accessibility in mind. By designing a paddleboard with three different length options that is wider and thicker than your average rigid board, The Vagabond can accommodate a weight capacity of up to 350lbs. A higher weight capacity not only makes outdoor adventuring through paddleboarding accessible to more people, it increases the possibility and versatility of the board itself. The Vagabond also boasts a moderate nose rocker with a low tail rocker, which allows you to maneuver turns more smoothly than with a flat tail rocker. Keeping accessibility and user friendly design in mind, The Vagabond is also incredibly lightweight for a rigid paddleboard of its' width, thickness, and length. And did we mention it's easy on the eyes? The wood grain look not only stands out from the norm, but was designed with the aim of helping you blend into your surroundings, and feel just a little bit more connected with nature.
What Users Are Saying
Reviews
1
0.5
Based on
1
customer
reviews
The board otselfnis beautiful but did not come in the color it was advertised jn. It arrived damaged and the foam was not installed correctly. Dissapointinf as I waited almost a full year for the board to arrive. Customerservice lied to me twice and said they would replace the damaged board but to date have refused to do so. I did order after reaching out to confirm color and add one as well as paddle color they do not care about your experience, or their customers will not buy anything else from this company
Was this review helpful to you?