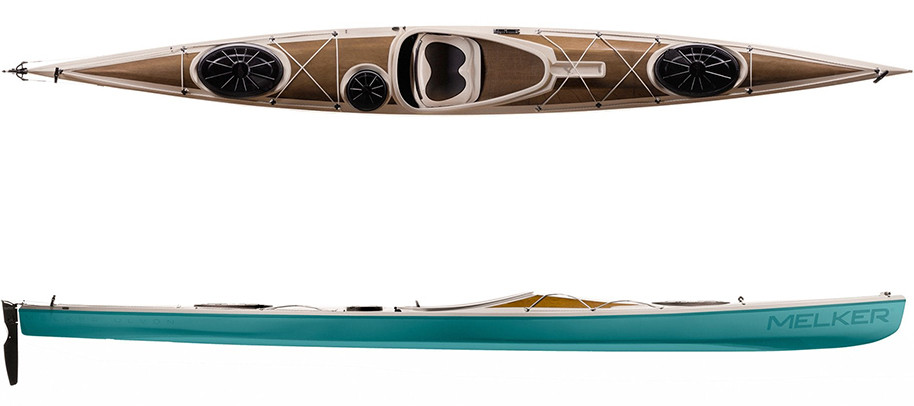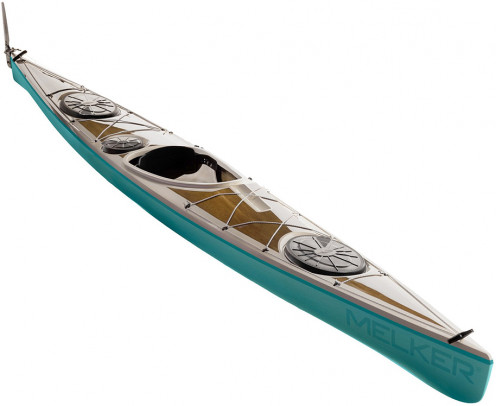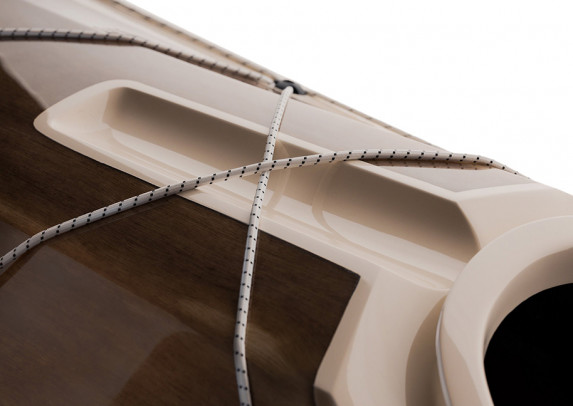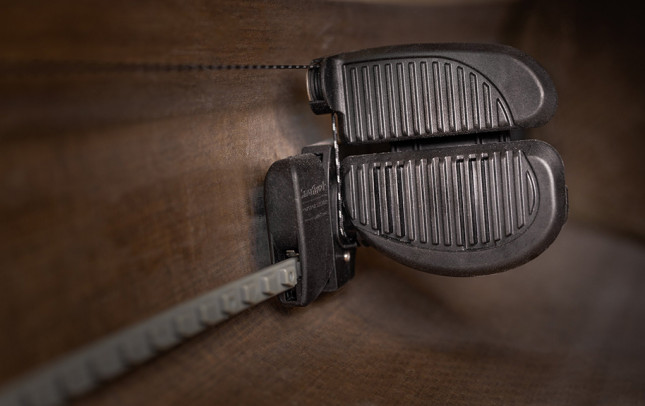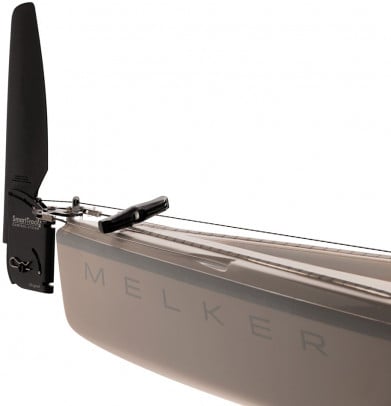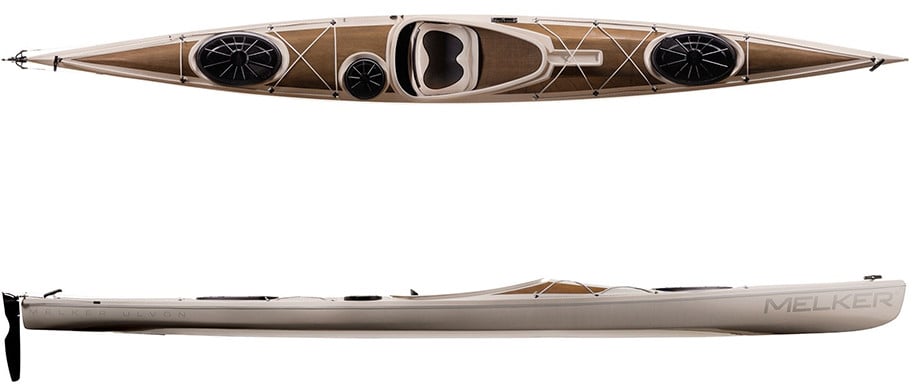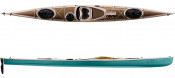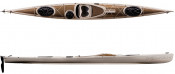 Melker of Sweden offers sustainable, high-performance, sleek & stylish kayaks for an active and conscious lifestyle. An interplay between the environment, ethics and economy is strategically important to us – making it possible to make a difference for real. Our core values also include having a great time - making sure that we always do what we love together with friends, family and partners sharing our philosophy. Staying true to our philosophy makes it possible for us to create a successful business we are proud to run and work for. - We are in business to make a difference - having a great time doing it! melkerofsweden.com
Overview
The extended waterline gives Melker Ulvön an excellent glide and the highest speed with very little effort. With the large volume in the bow, the kayak offers an exceptional performance catching bigger waves and swells. The smooth cockpit is optimized for efficient power strokes and rotation, and is further customized for excellent comfort and great convenience during entry and exit, even for the larger paddlers.
Melker Ulvön has been nominated to several awards and most recently the kayak won The German Design Award in Excellent Product Design, the official and most prestigious design award - honoured by the international design industry & community. The kayak's playfulness shows itself in the strongly turned freeboards and refined curves, which give the kayak a great end stability and maneuverability, offering responsive and comfortable carving turns. The maneuverability can be even further enhanced with a responsive and retractable rudder, making it possible to master the most challenging conditions. The adjustable, ergonomic and padded seat in combination with optimal legroom give you great control in the tougher conditions and exceptional comfort during the full day's ride. Melker's plant-based construction aims to revolutionize the industry and help protect the waters and environment we all love.
Highlights
Long waterline for an excellent glide and the highest cruising speed

Plant-based construction

Cockpit optimized for efficient power strokes and rotation

Large volume in the bow for exceptional performance catching bigger waves
Melker of Sweden offers sustainable, high-performance, sleek & stylish kayaks for an active and conscious lifestyle. An interplay between the environment, ethics and economy is strategically important to us – making it possible to make a difference for real. Our core values also include having a great time - making sure that we always do what we love together with friends, family and partners sharing our philosophy. Staying true to our philosophy makes it possible for us to create a successful business we are proud to run and work for. - We are in business to make a difference - having a great time doing it! melkerofsweden.com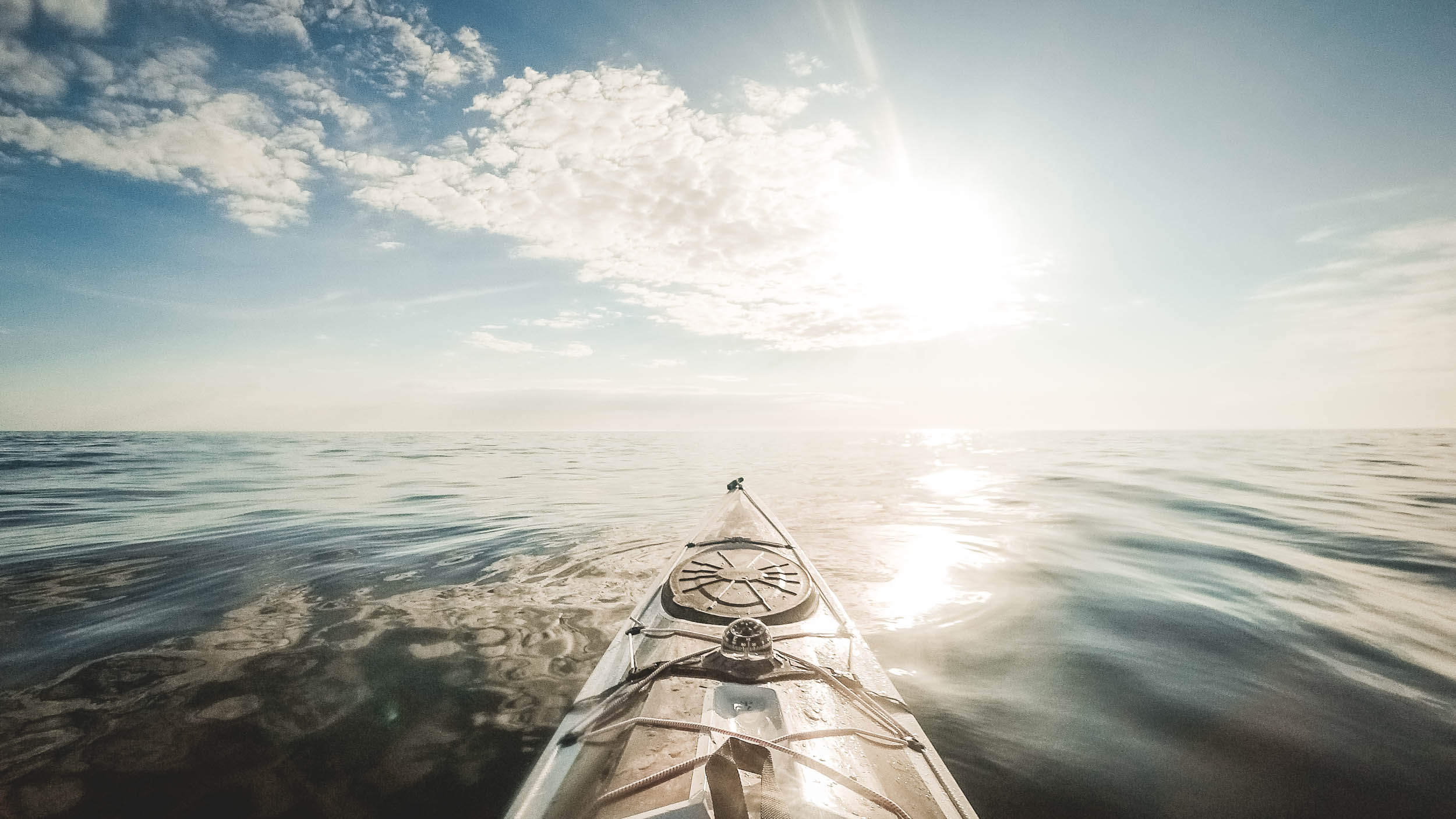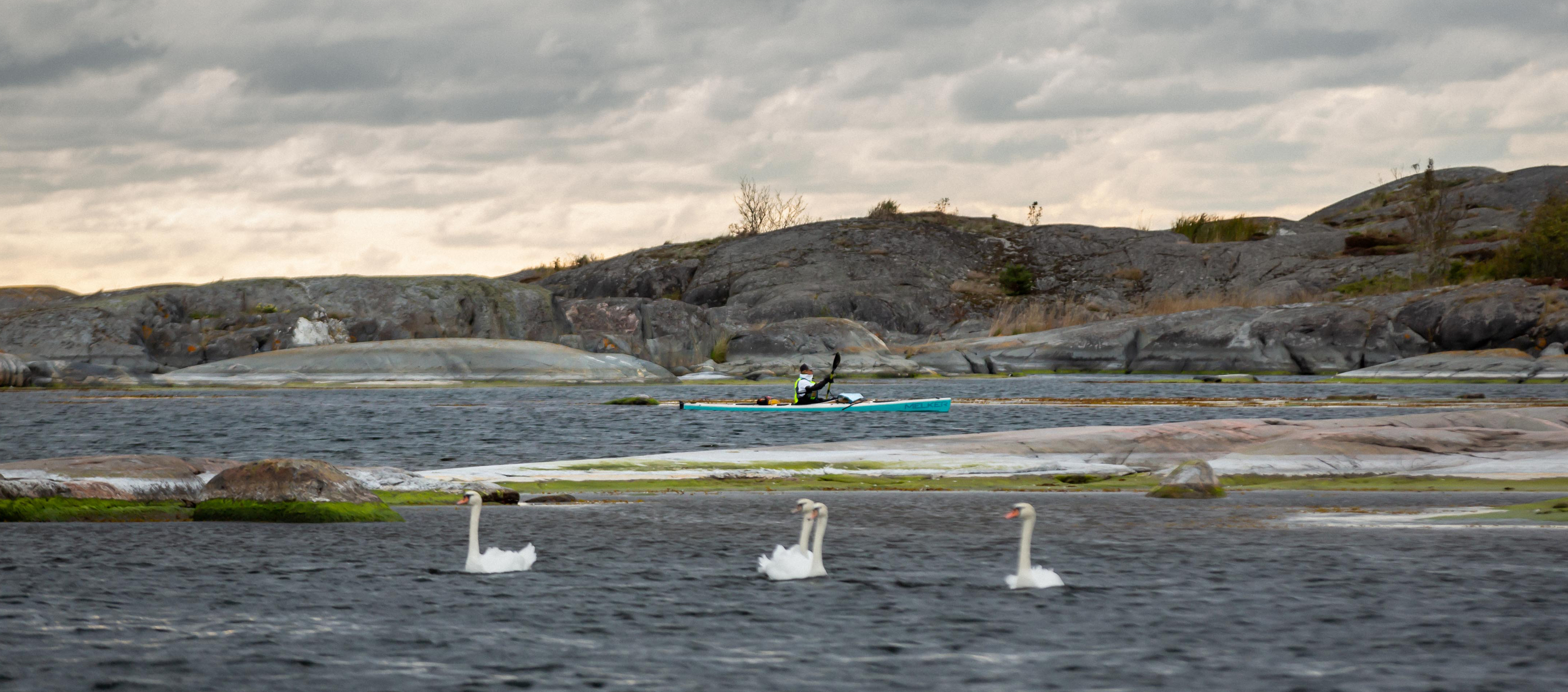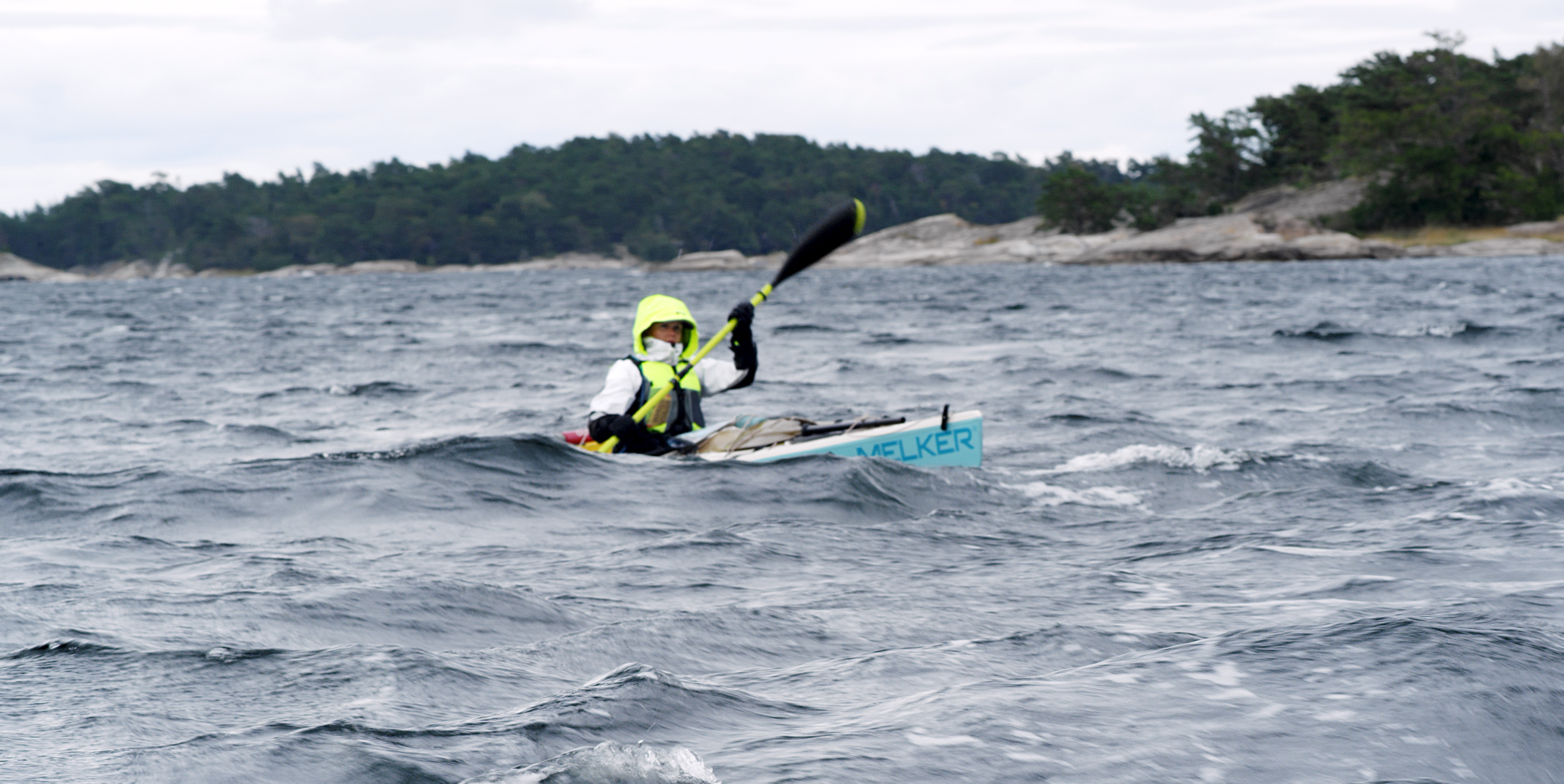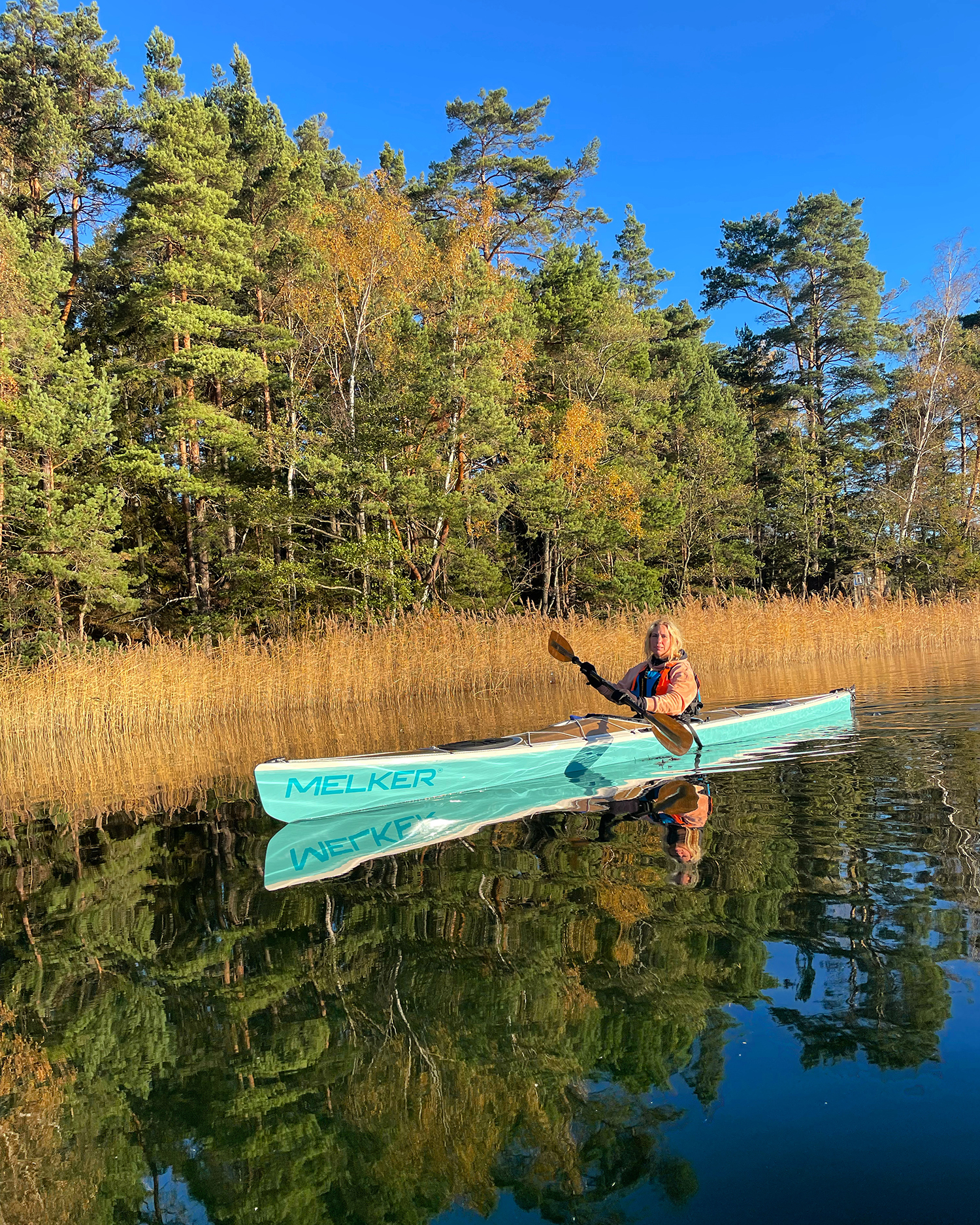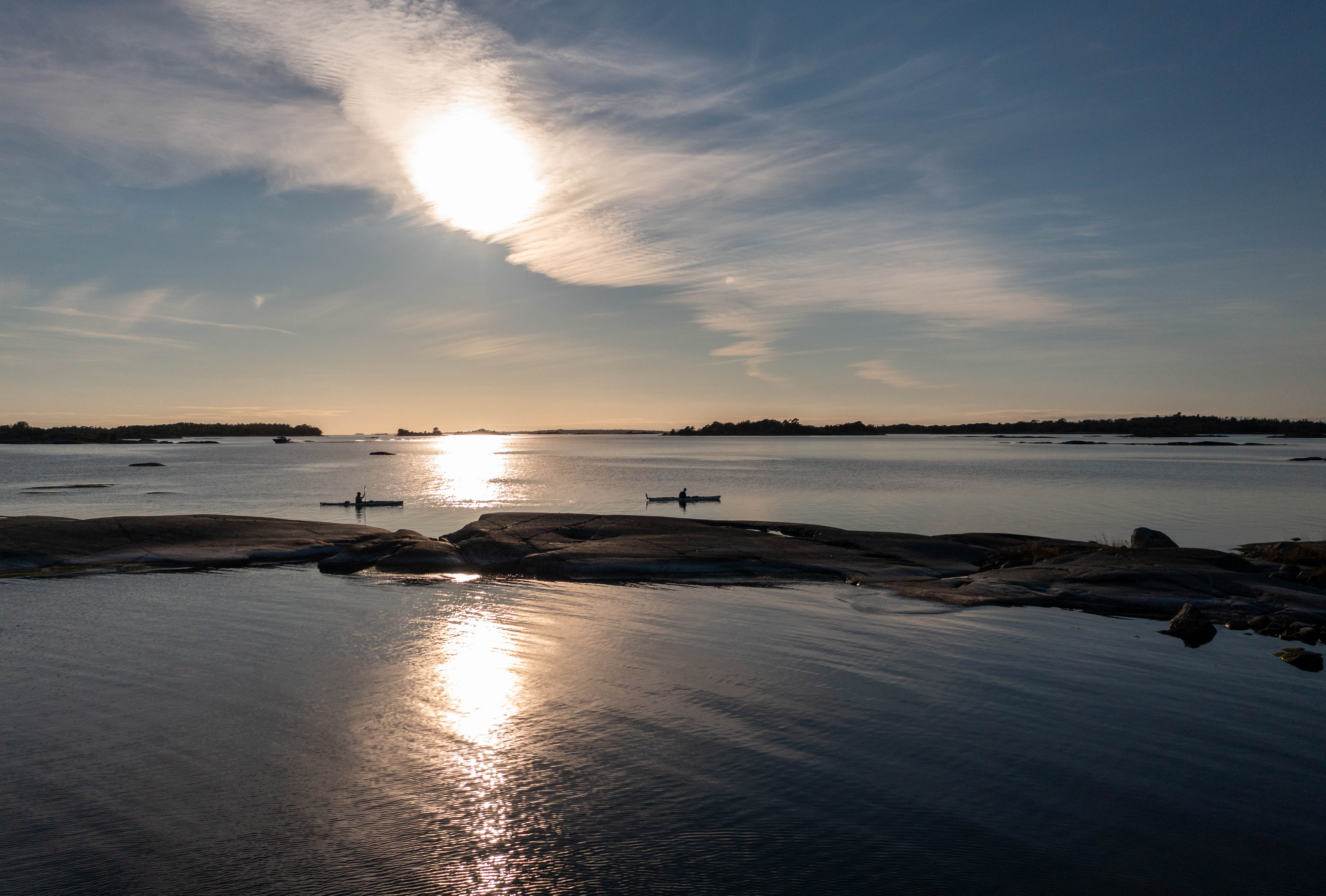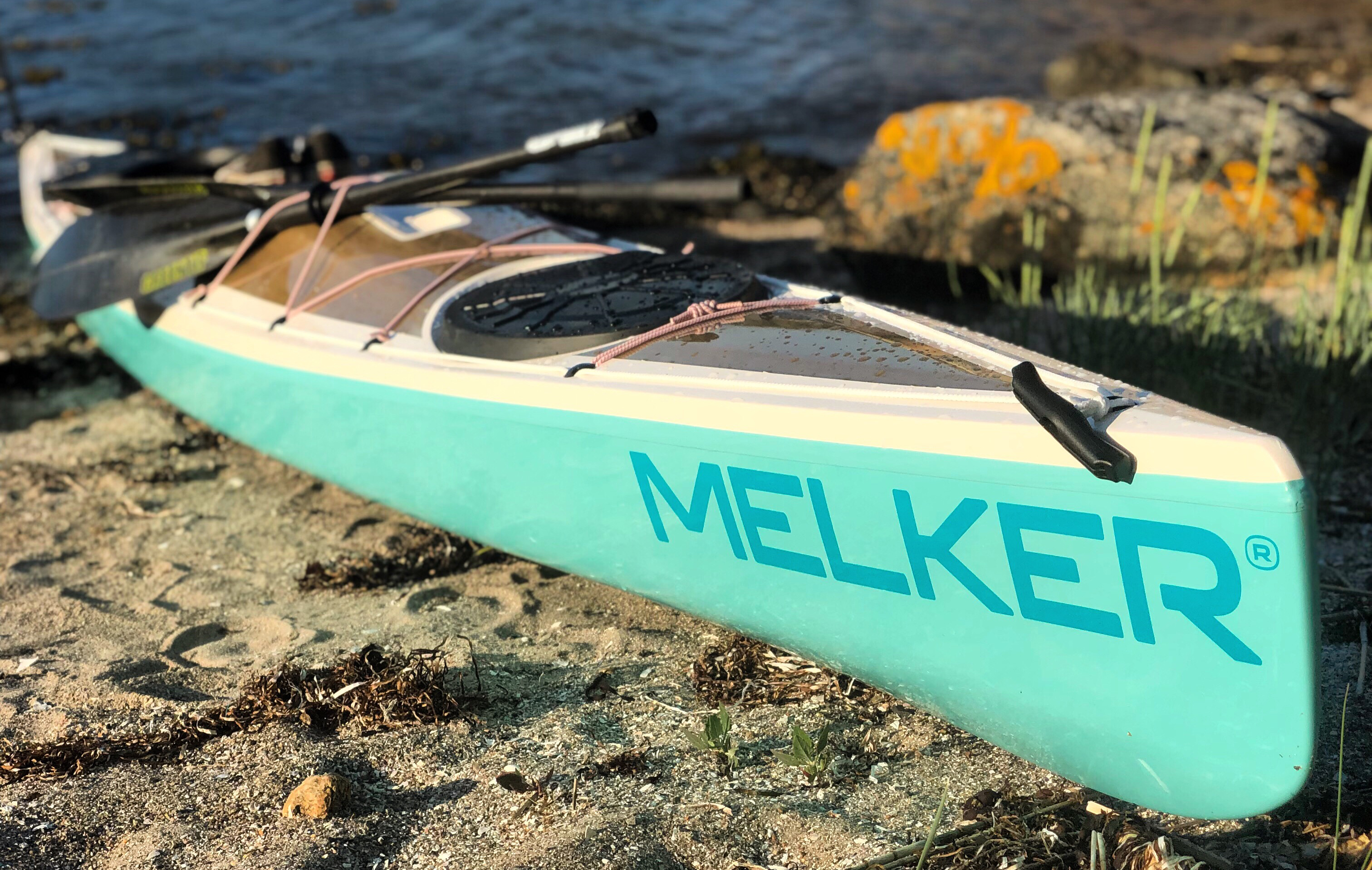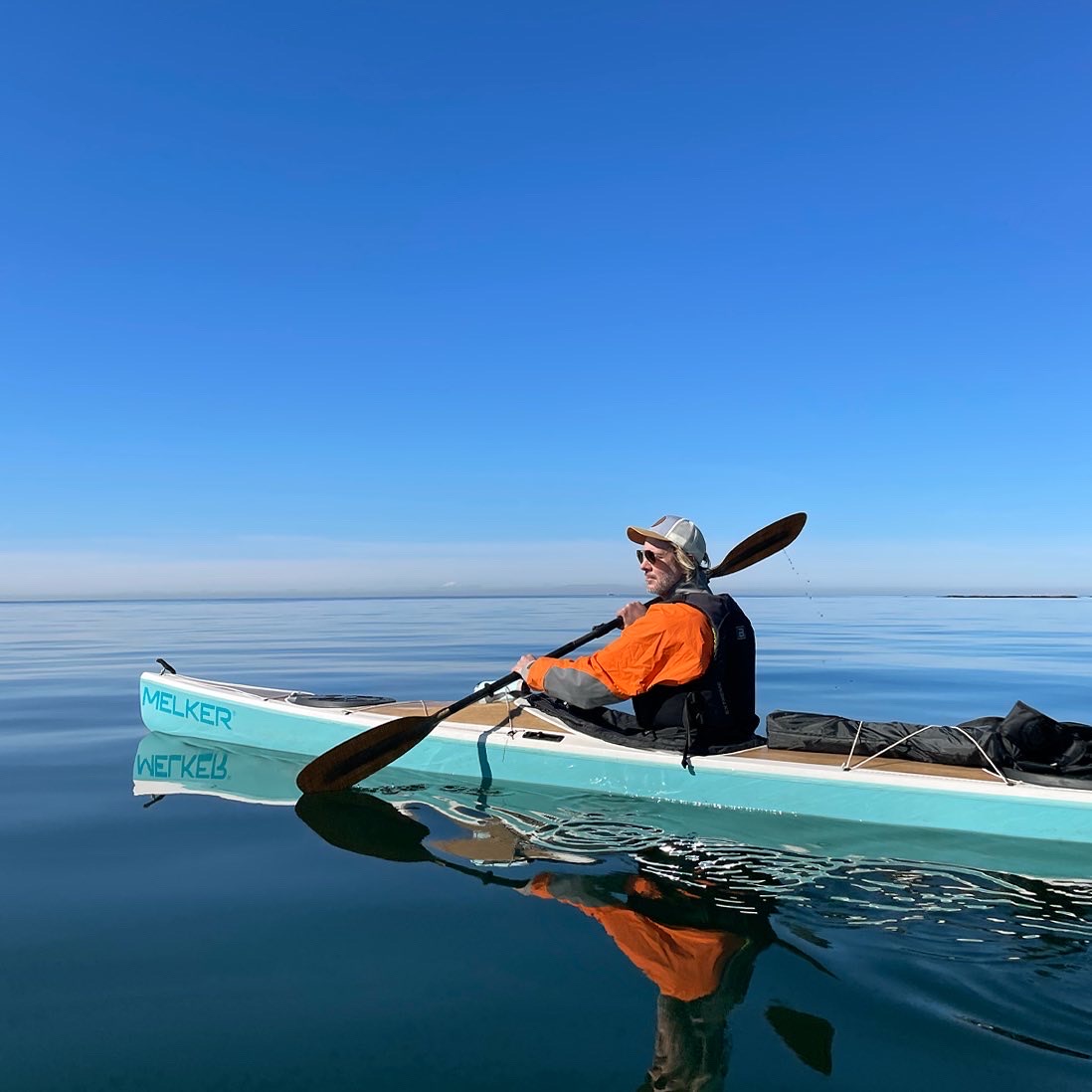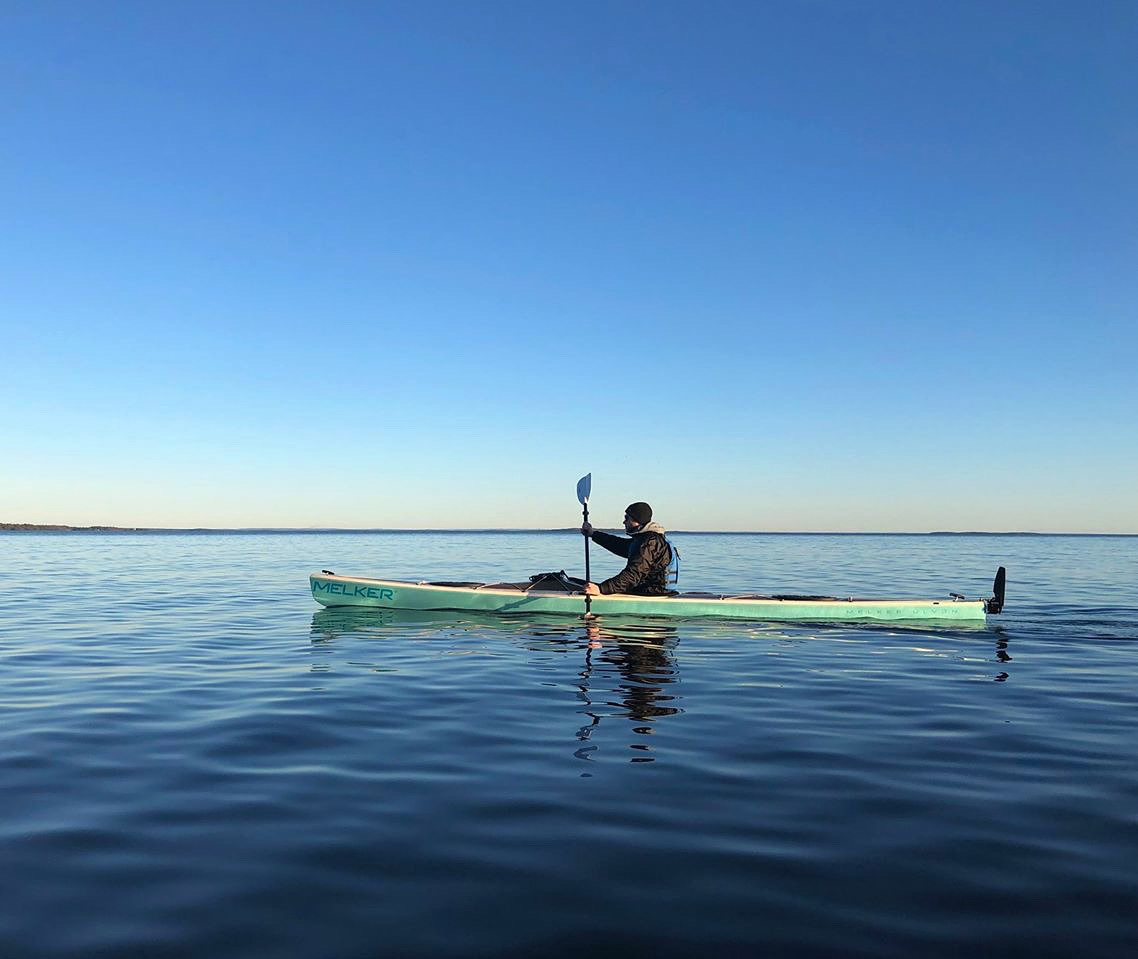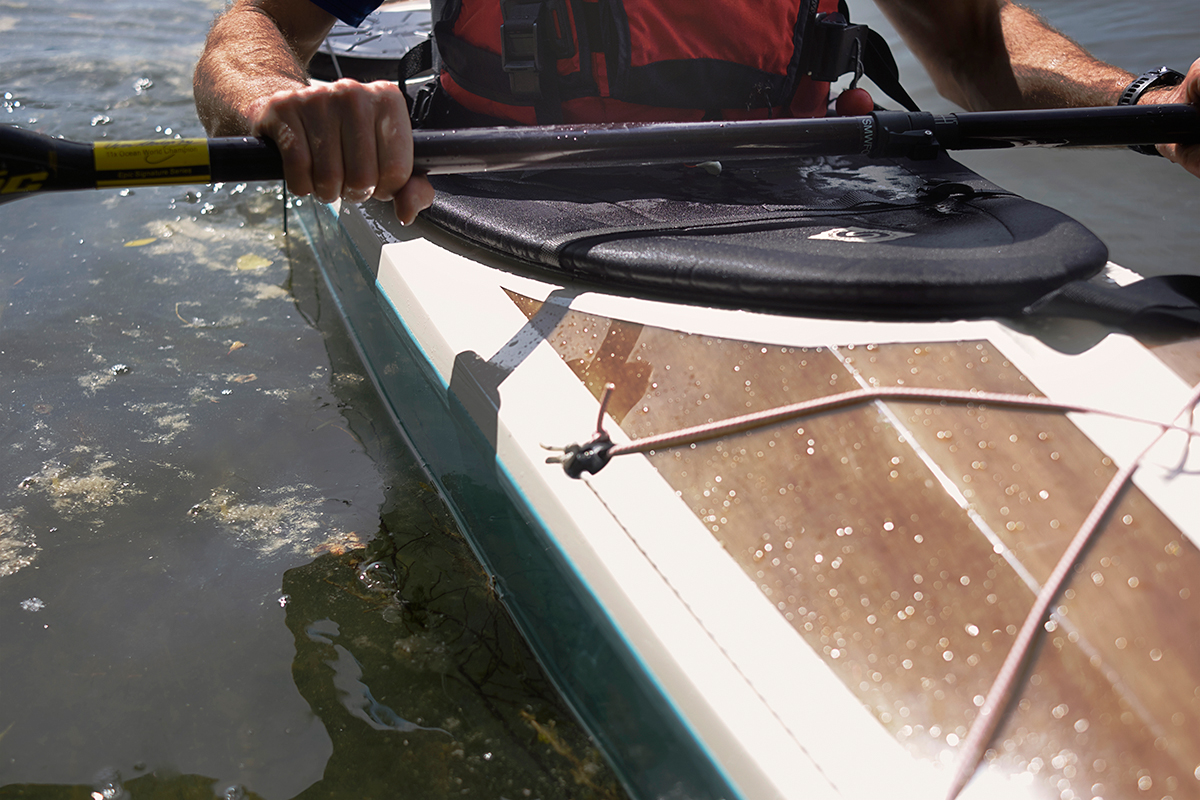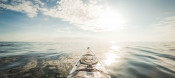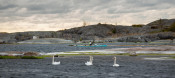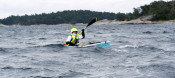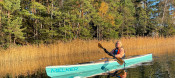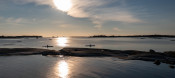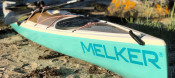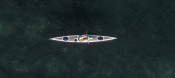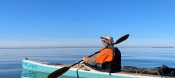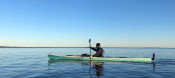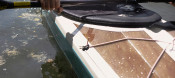 Features & Specifications
Overview
Model Year:

2023

Category:

Kayaks

Kayak Type:

Touring Kayak, Day Touring, Expedition, Racing & Training, Ocean Play

Paddlesport:

Kayaking

Number of Paddlers:

Solo

Structure:

Rigid or Hard

Propulsion:

Paddle

Best Used For:

Expedition, Racing & Training, Sea Kayaking & Touring, Kayak Day Touring, Surfing

Intended Waterway:

Lakes, Ponds & Inshore, Open Water & Ocean, Surf

Specifically Designed For:

Larger Adults, Average Adults
Specifications
Size:

Large

Length:

17' 5" / 530.9 cm

Width:

21" / 53.3 cm

Weight:

54 lb / 24.5 kg

Stern Hatch Volume:

35.7 gal / 135 L

Bow Hatch Volume:

19.8 gal / 75 L

Day Hatch Volume:

5.3 gal / 20 L
Features
Primary Material:

Proprietary Composite Blend

Hull Shape:

V-Bottom

Chine:

Hard

Rudder or Skeg:

Rudder, Skeg

Self Bailing:

No

Bulkheads:

Stern, Bow, Midship

Number of Hatches:

3

Storage:

Stern Hatch, Bow Hatch, Day Hatch
Outfitting
Outfitting:

Back Rest, Adjustable Foot Braces

Seat:

Adjustable

Standing Platform:

No

Rigging:

Deck Rigging, Safety Lines, Carry Handles
The use of natural, sustainable and high-performance flax fibres that are locally grown in Europe allows our kayaks to achieve the highest possible mechanical properties while significantly reducing its CO2 footprint. We choose to work with ampliTex™ technical fabrics to give our products a lightweight yet durable construction with optimal strength and stiffness - with similar repairability like any other composite boat.
What Users Are Saying
"...The kayak deftly blends the long waterline, minimal rocker and sleek dimensions of a speed-centric kayak with a more play-oriented shallow-V hull and semi-hard chines. Loaded, it behaves as an expedition kayak should, very stable, comfortable and predictable..."
- Tim Shuff