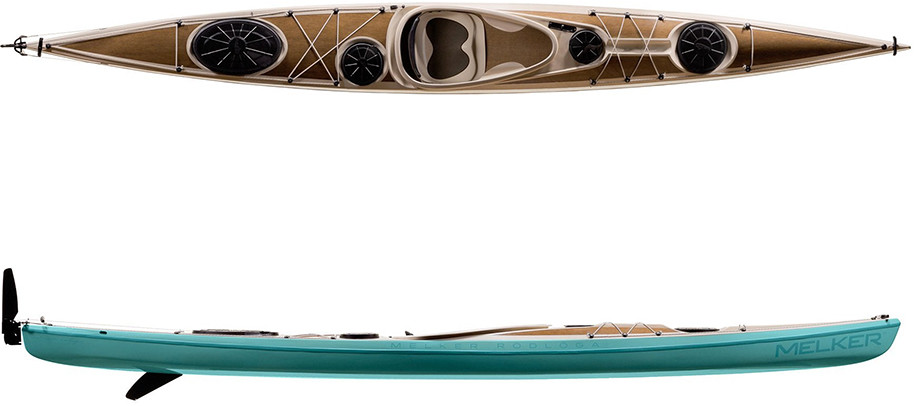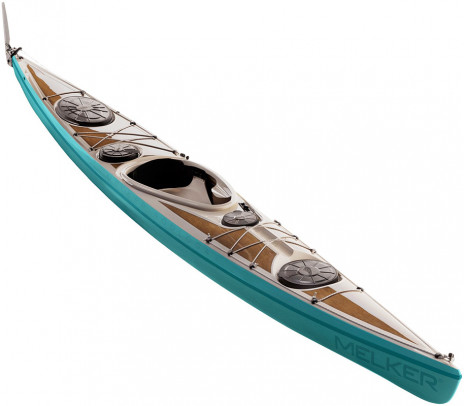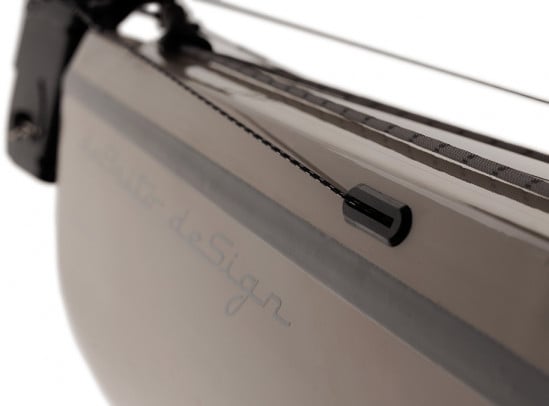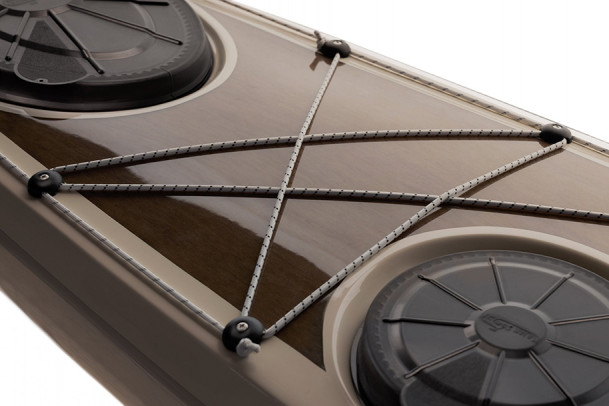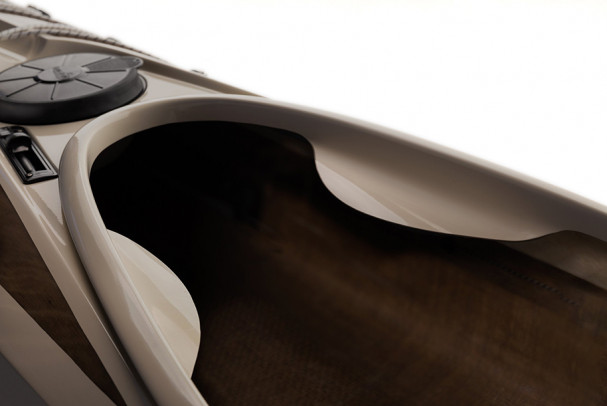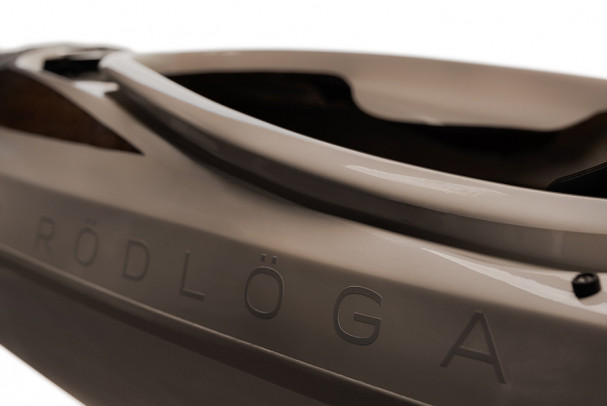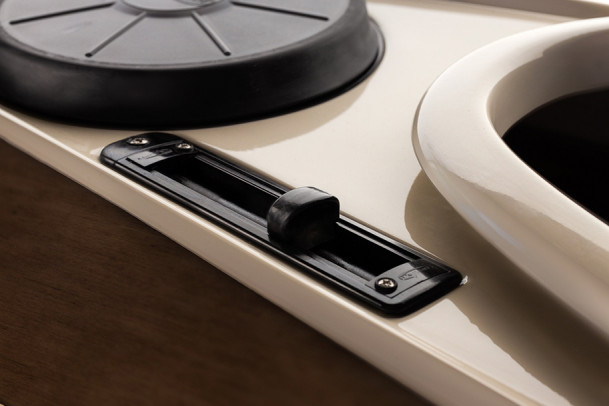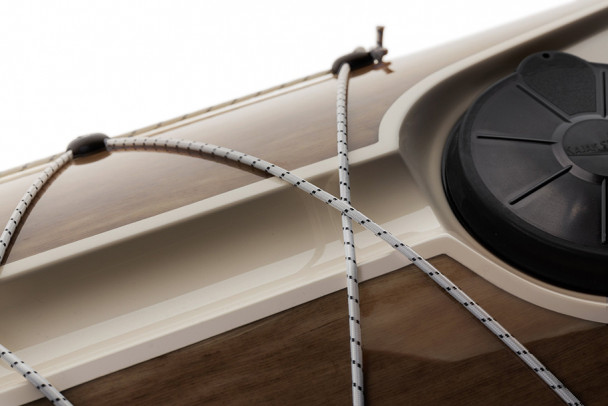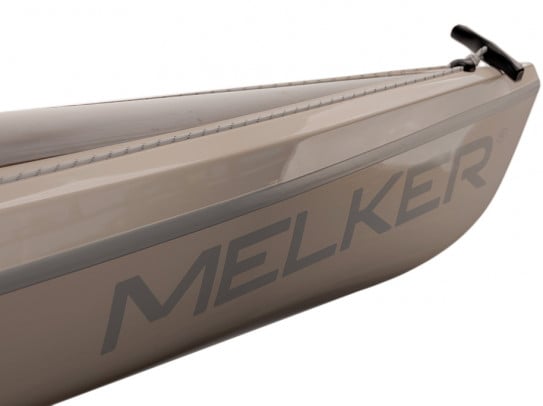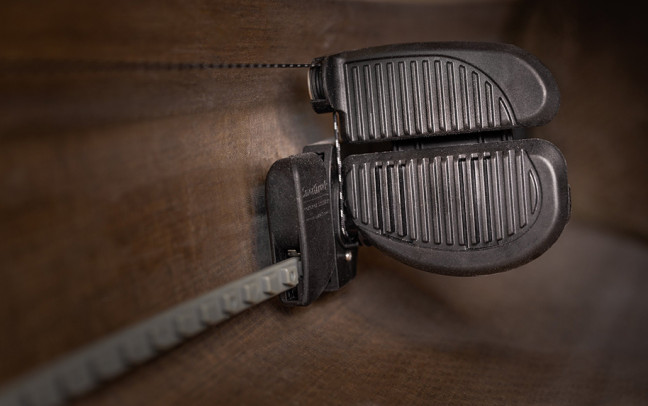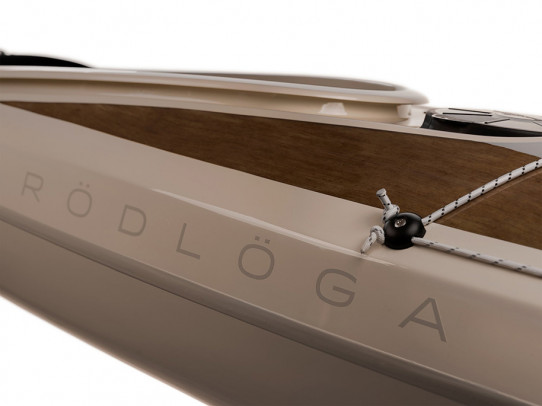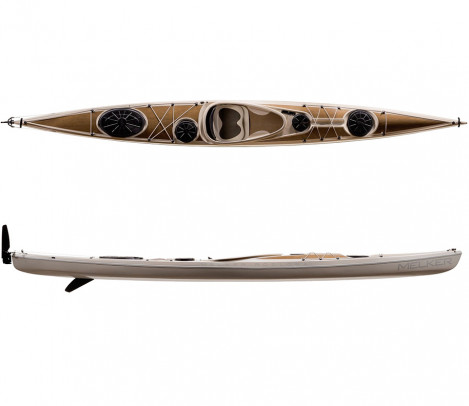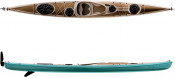 Melker of Sweden offers sustainable, high-performance, sleek & stylish kayaks for an active and conscious lifestyle. An interplay between the environment, ethics and economy is strategically important to us – making it possible to make a difference for real. Our core values also include having a great time - making sure that we always do what we love together with friends, family and partners sharing our philosophy. Staying true to our philosophy makes it possible for us to create a successful business we are proud to run and work for. - We are in business to make a difference - having a great time doing it! melkerofsweden.com
Overview
Agile, playful and as fast as a rocket! The adjustable skeg allows for true tracking in even the most challenging waters. The paddler also has the option to drop in the rudder for swirling currents and long crossings. Features enough storage capacity for an extended weekend with a cockpit that offers exceptional comfort for full days on the water. Melker's plant-based construction aims to revolutionize the industry and help protect the waters and environment we all love.
An innovative kayak designed with rougher waters, currents, tides and surf waves in mind. It is also stable, secure and easily maneuverable in calmer waters. This is the perfect kayak to help improve your paddling skills. During PADDLEexpo in Nuremberg, Germany - the leading paddlesports exclusive trade fair globally - Melker Rödlöga won "Coolest Gear of the Show", the most prestigious award. . With this award, being honoured by the international paddlesports industry and community, Melker pushes the boundaries of sustainability, craftsmanship, design and innovation even further. Environmental protection, design and functionality go hand in hand in our products. The kayak's great playfulness shows itself with the well defined rocker, the hard chines and its flat mid-section hull – delivering a highly responsive kayak with excellent manoeuvrability – making it perfect for versatile play in the most challenging waters.
Highlights
Agile, playful and as fast as a rocket

Plant-based construction

Well enough storage capacity for an extended weekend

A cockpit that offers exceptional comfort
Melker of Sweden offers sustainable, high-performance, sleek & stylish kayaks for an active and conscious lifestyle. An interplay between the environment, ethics and economy is strategically important to us – making it possible to make a difference for real. Our core values also include having a great time - making sure that we always do what we love together with friends, family and partners sharing our philosophy. Staying true to our philosophy makes it possible for us to create a successful business we are proud to run and work for. - We are in business to make a difference - having a great time doing it! melkerofsweden.com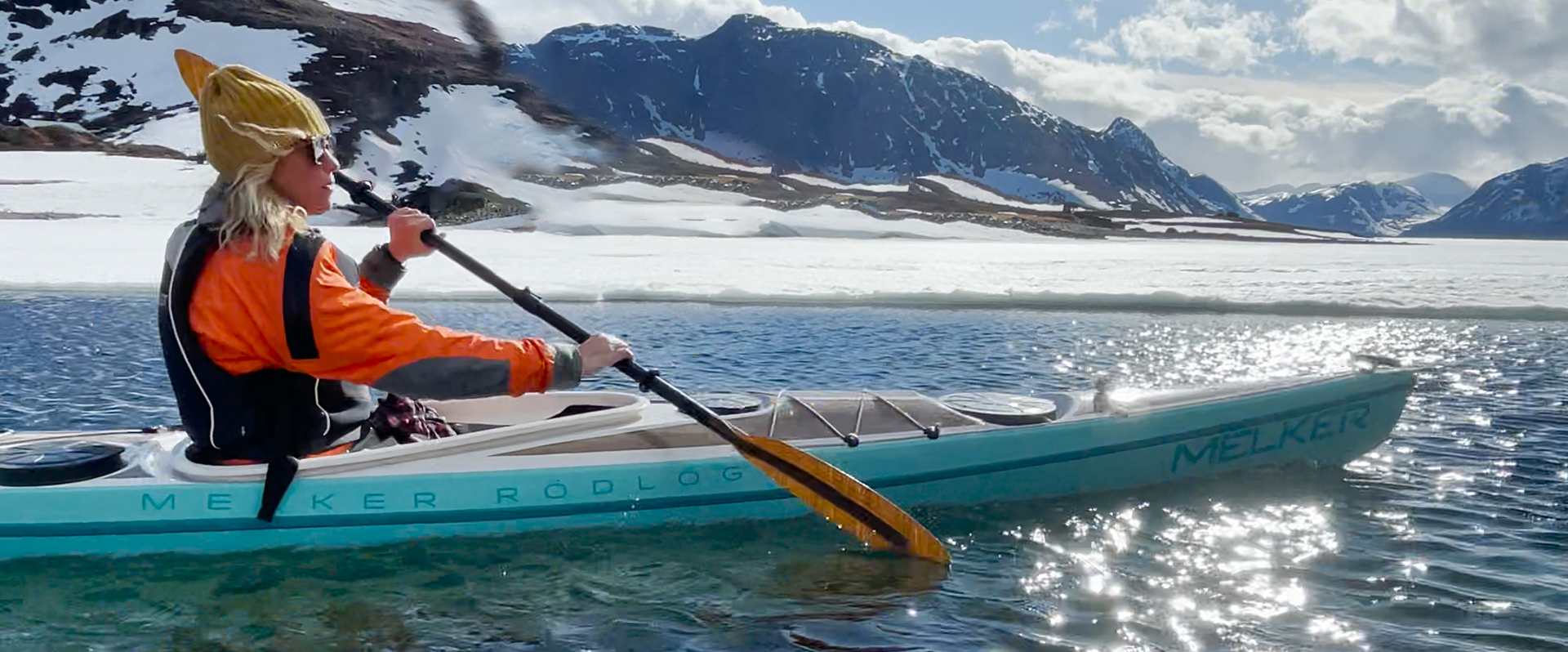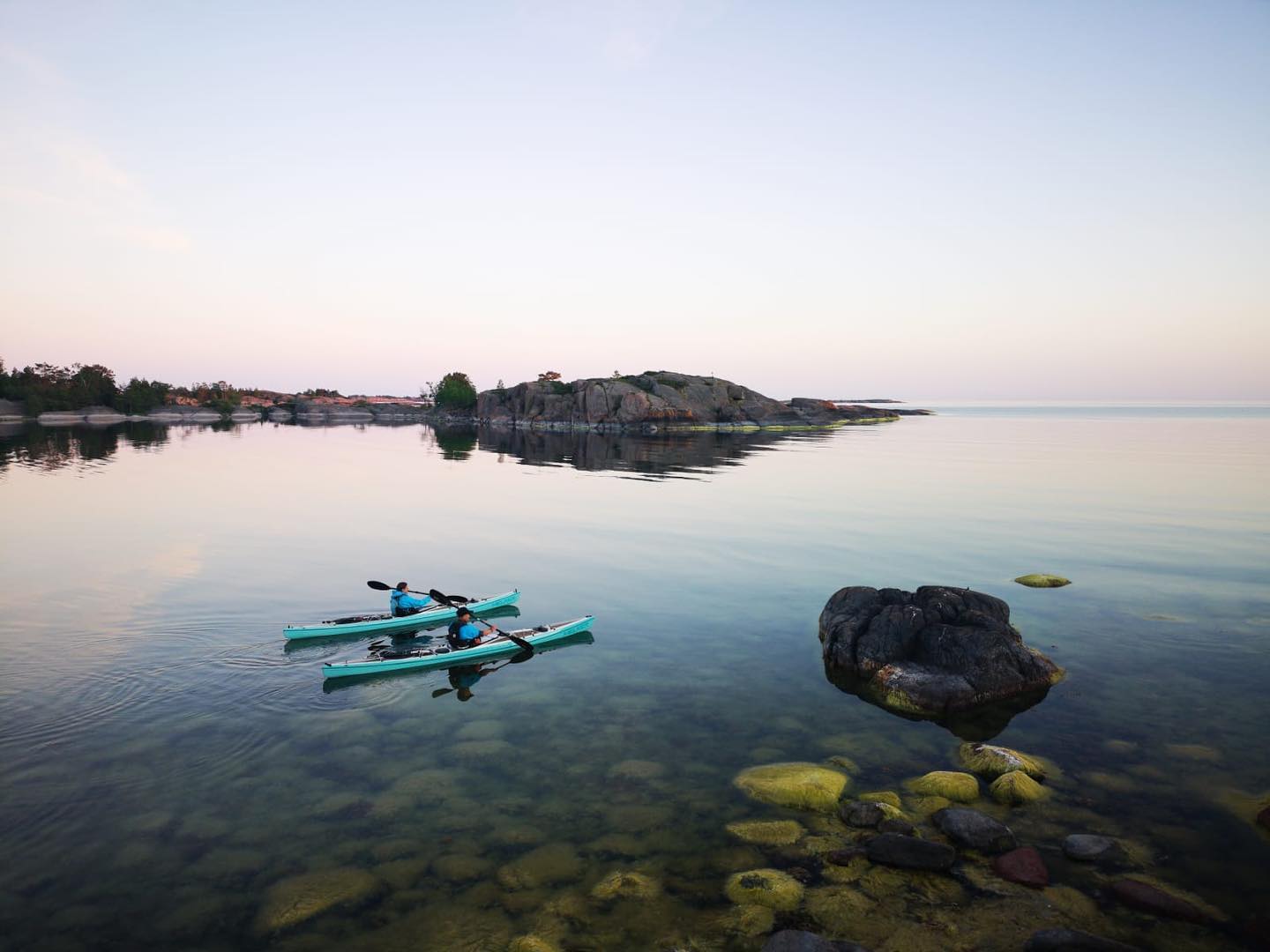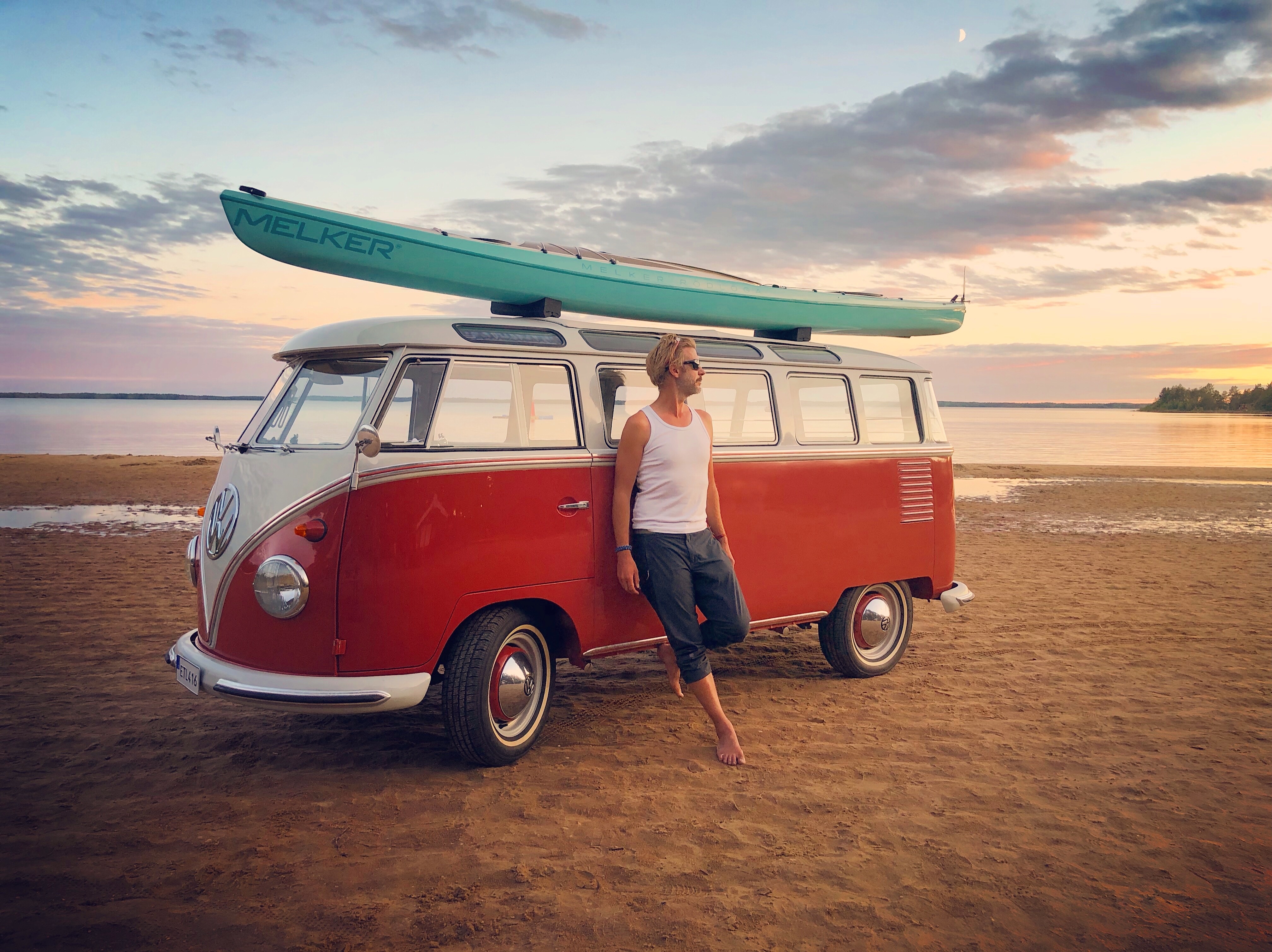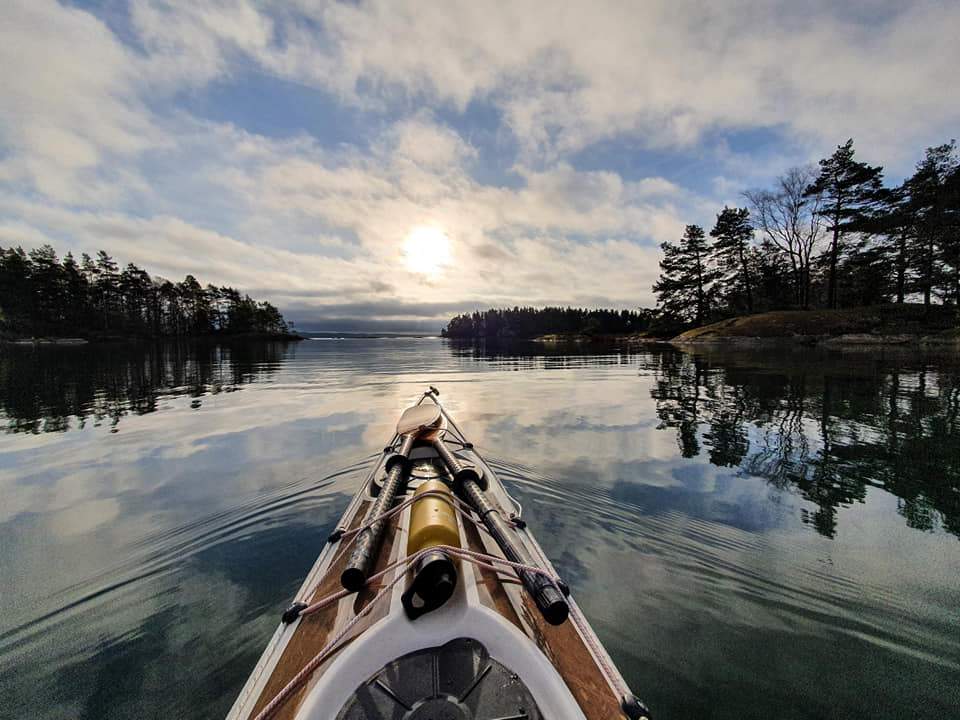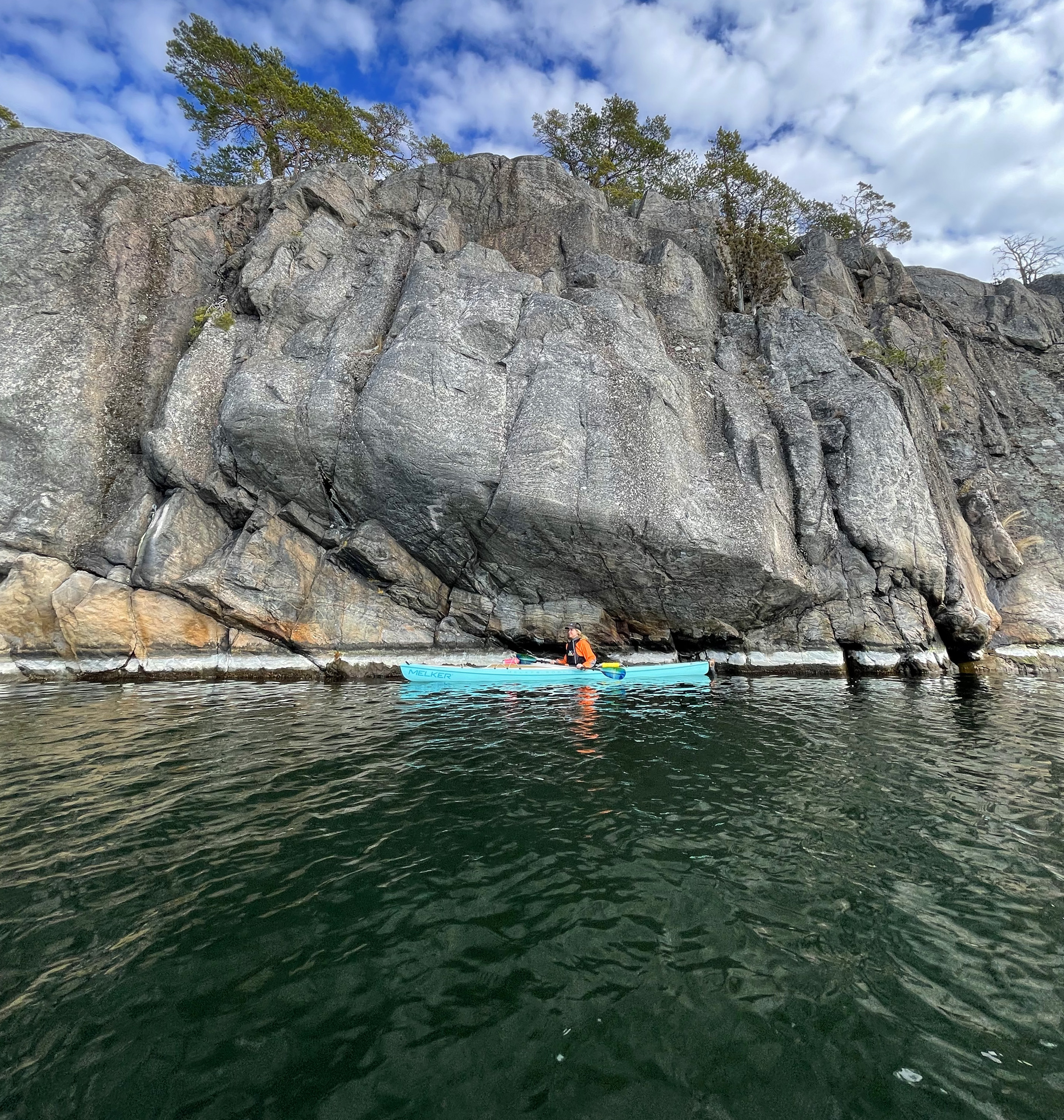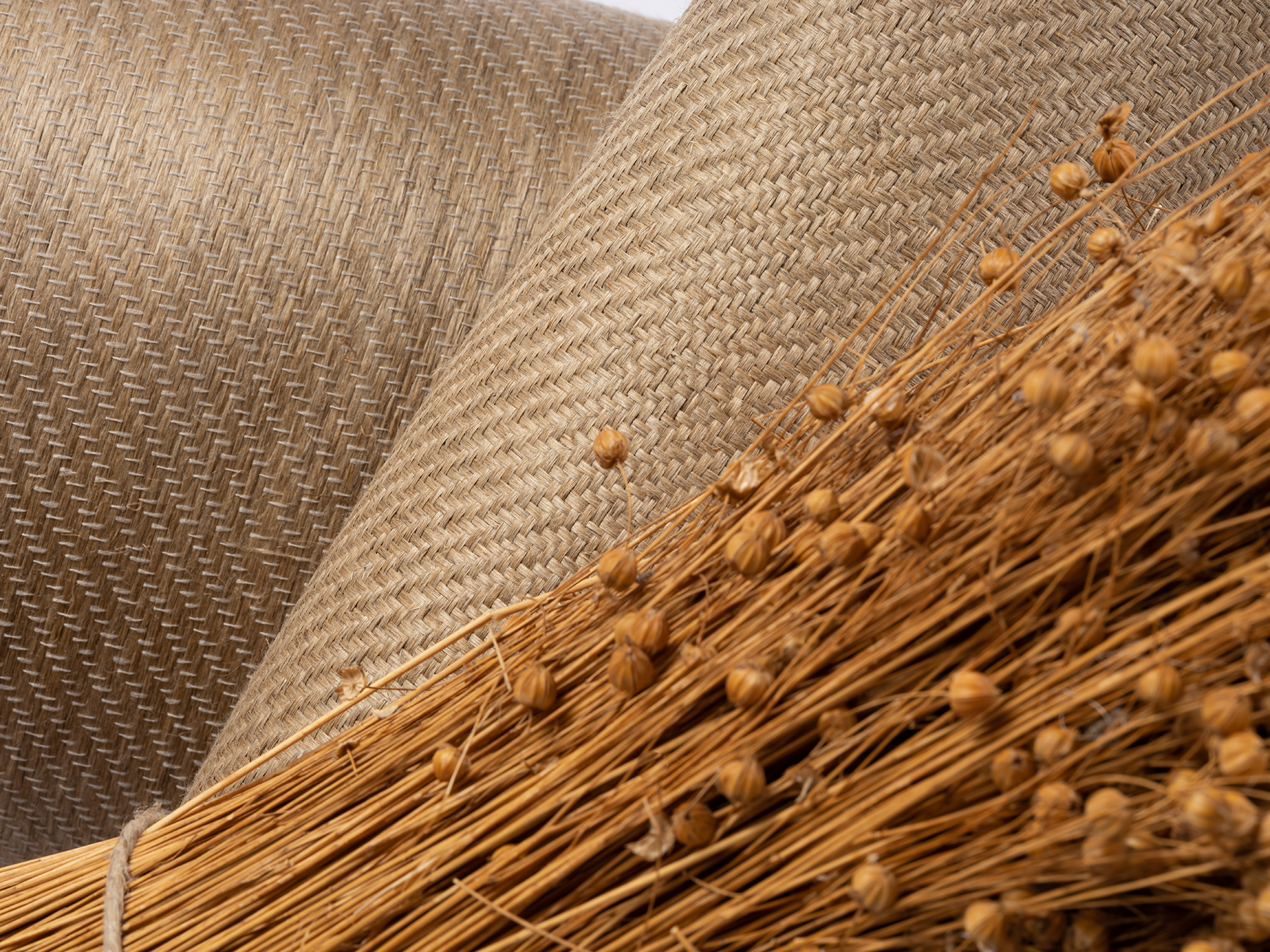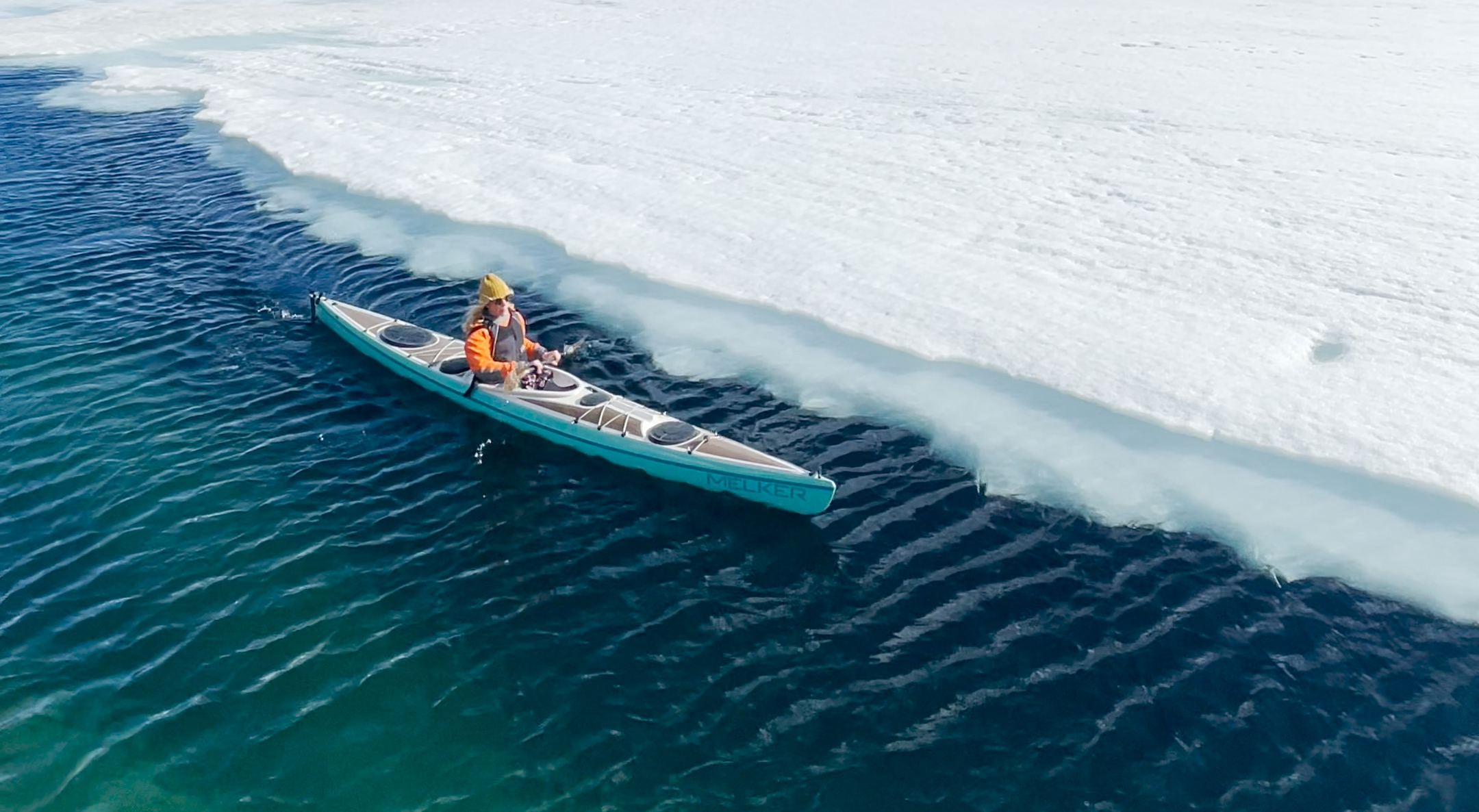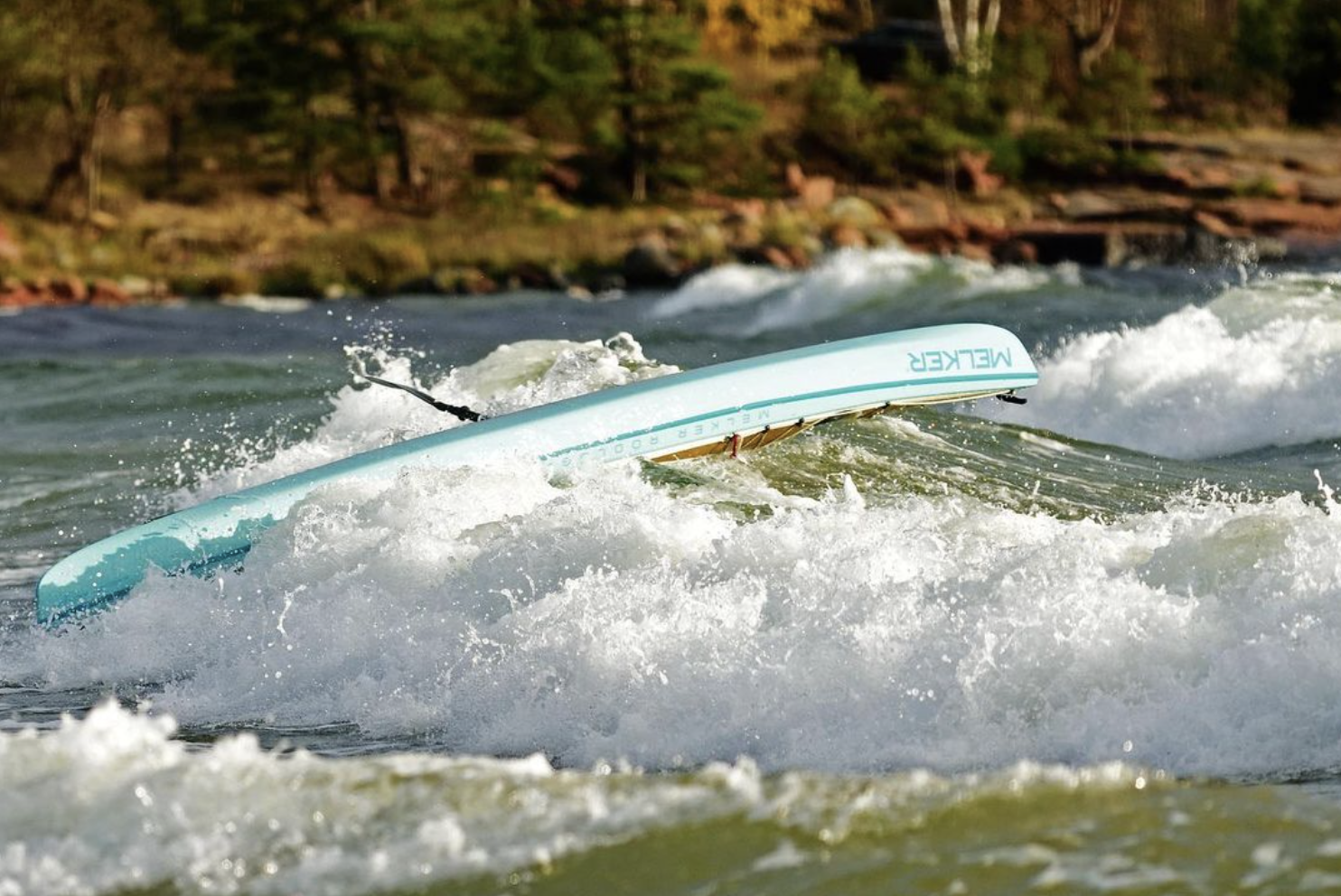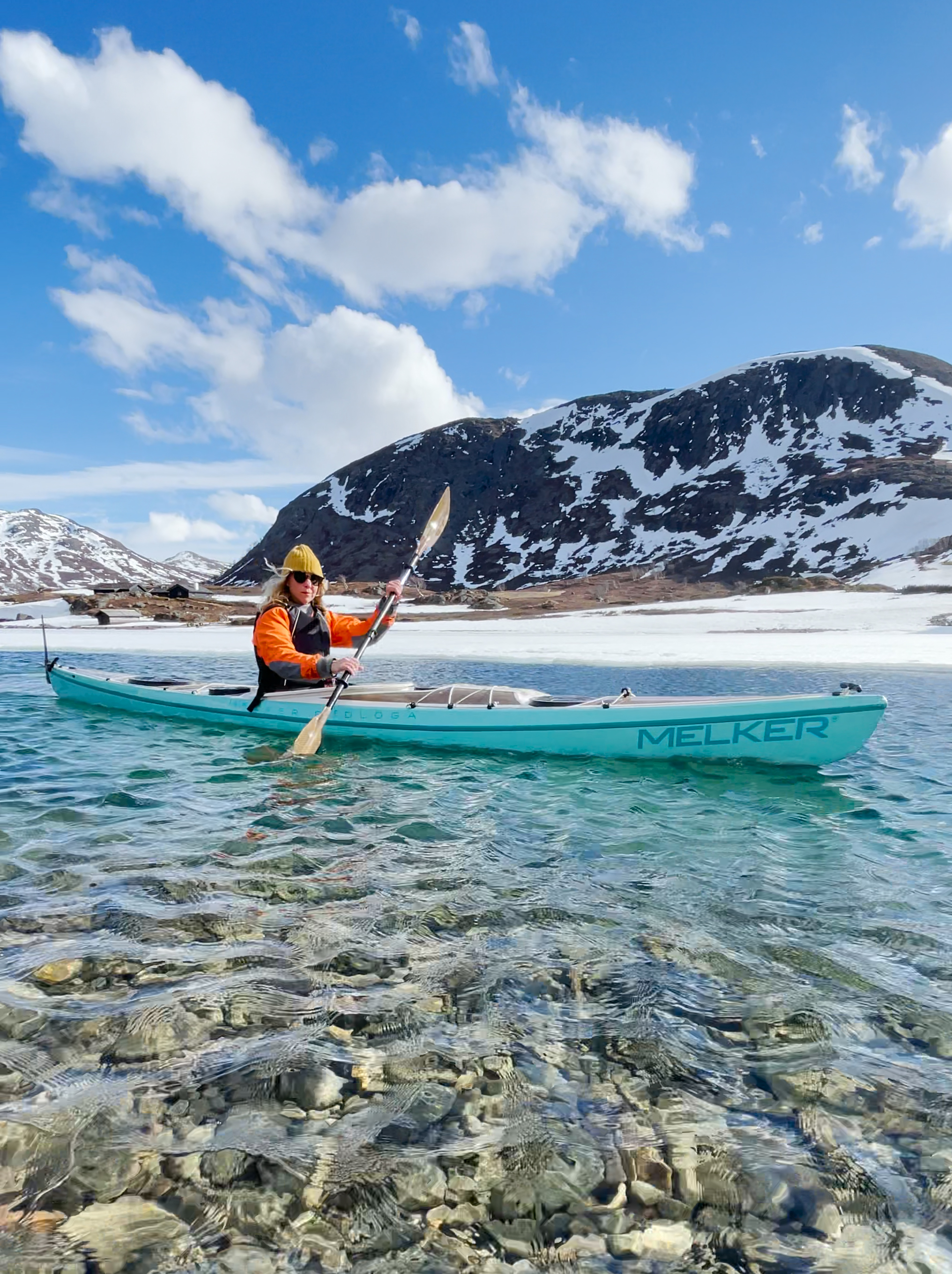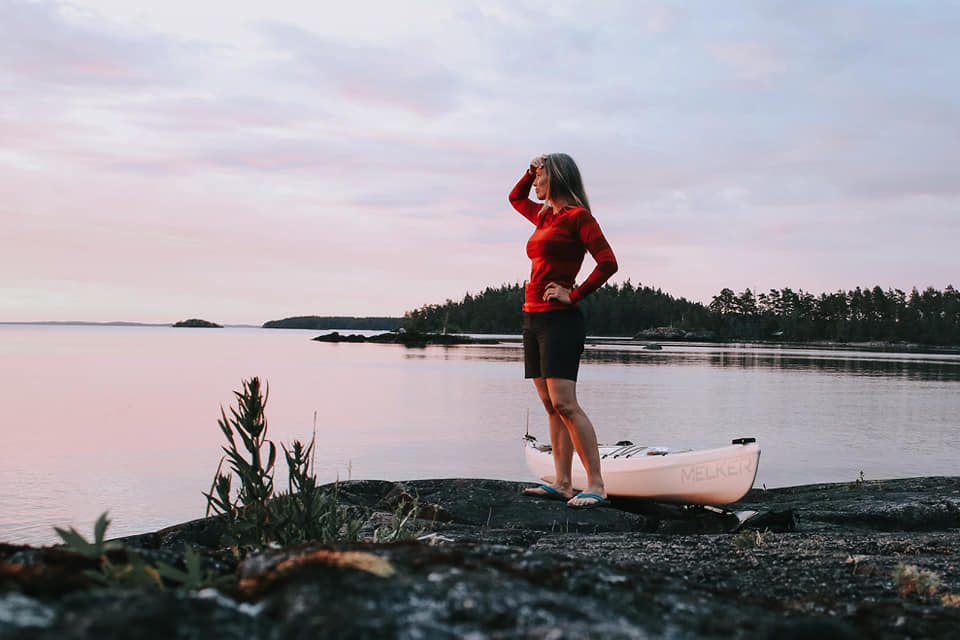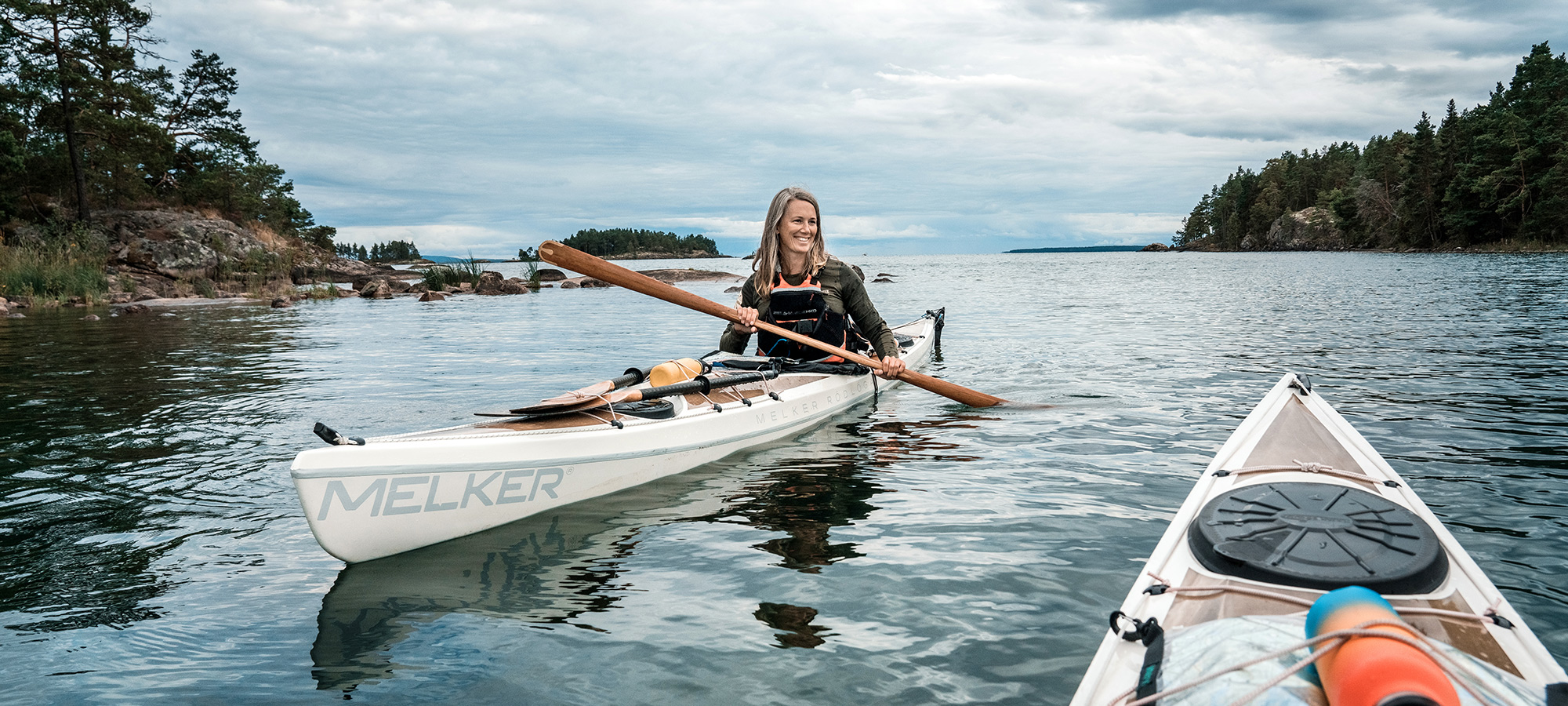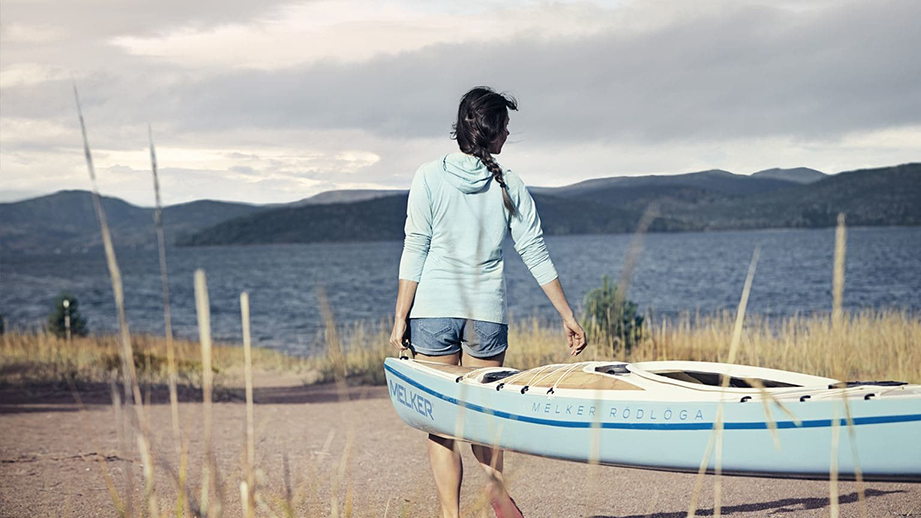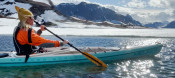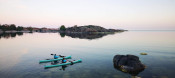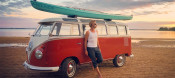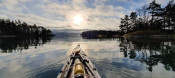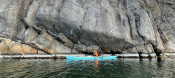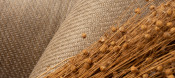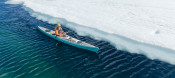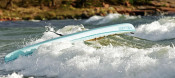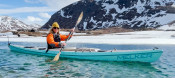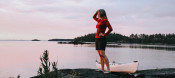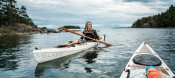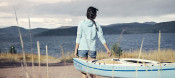 Features & Specifications
Overview
Model Year:

2023

Category:

Kayaks

Kayak Type:

Touring Kayak, Day Touring, Expedition, Ocean Play

Paddlesport:

Kayaking

Number of Paddlers:

Solo

Structure:

Rigid or Hard

Propulsion:

Paddle

Best Used For:

Expedition, Sea Kayaking & Touring, Kayak Day Touring, Surfing, Ocean Play

Intended Waterway:

Lakes, Ponds & Inshore, Open Water & Ocean, Surf, Rock Gardens

Specifically Designed For:

Larger Adults, Average Adults
Specifications
Size:

Large

Length:

16' 7" / 505.5 cm

Width:

21.25" / 54 cm

Weight:

54 lb / 24.5 kg

Stern Hatch Volume:

27.7 gal / 105 L

Bow Hatch Volume:

17.2 gal / 65 L

Day Hatch Volume:

5.3 gal / 20 L
Features
Primary Material:

Proprietary Composite Blend

Hull Shape:

Shallow Arch

Chine:

Hard

Rudder or Skeg:

Rudder, Skeg

Self Bailing:

No

Bulkheads:

Stern, Bow, Midship

Number of Hatches:

3

Storage:

Stern Hatch, Bow Hatch, Day Hatch
Outfitting
Outfitting:

Back Rest, Thigh Braces, Adjustable Foot Braces

Seat:

Adjustable

Standing Platform:

No

Rigging:

Deck Rigging, Safety Lines, Carry Handles
The use of natural, sustainable and high-performance flax fibres that are locally grown in Europe allows our kayaks to achieve the highest possible mechanical properties while significantly reducing its CO2 footprint. We choose to work with ampliTex™ technical fabrics to give our products a lightweight yet durable construction with optimal strength and stiffness - with similar repairability like any other composite boat.
What Users Are Saying
"...In very dynamical water conditions (tidal flows, surf zone) the maneuverability of the Rödlöga is far beyond any other sea kayak I have paddled before. It is almost as agile as a white water kayak (which I also have paddled a lot in my life), but at the speed of a full scale sea kayak..."
- Lars Kluser