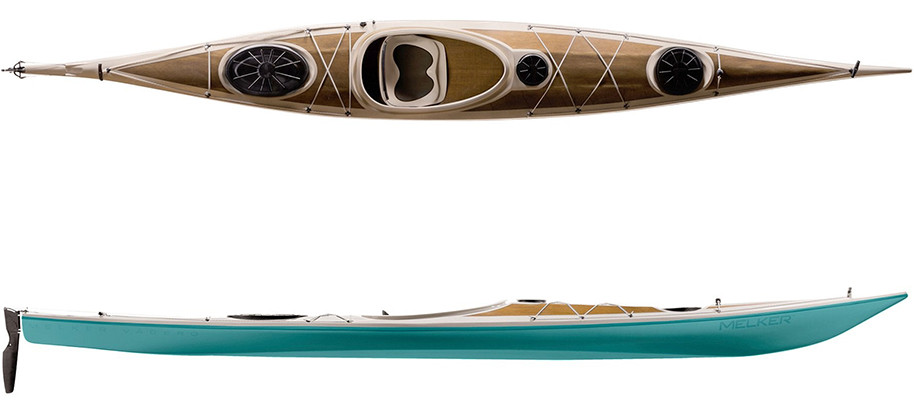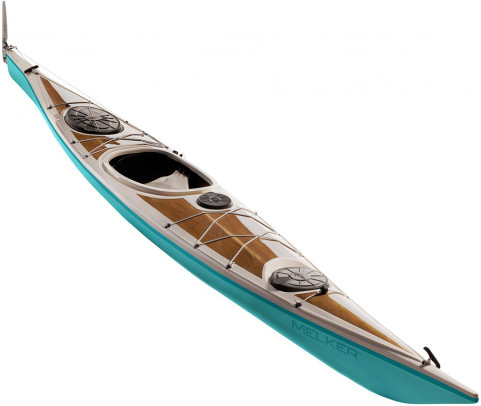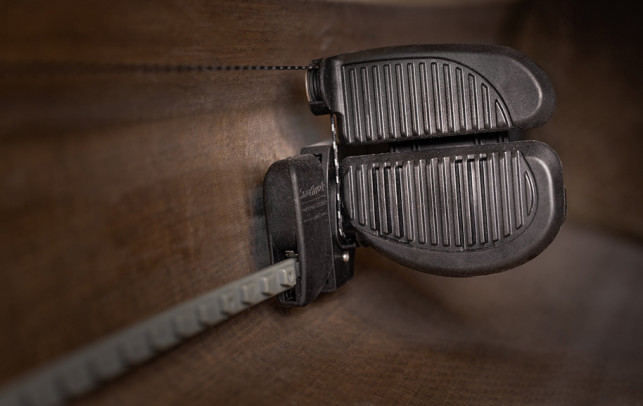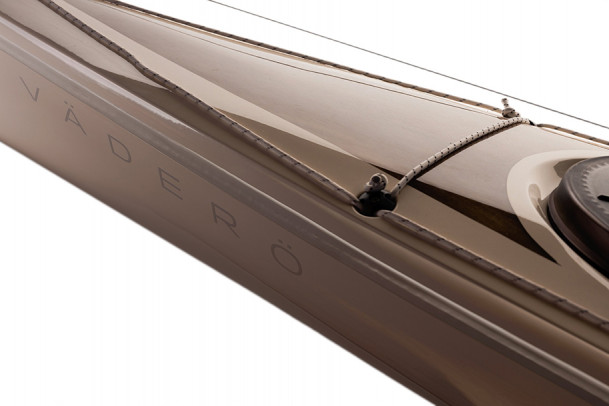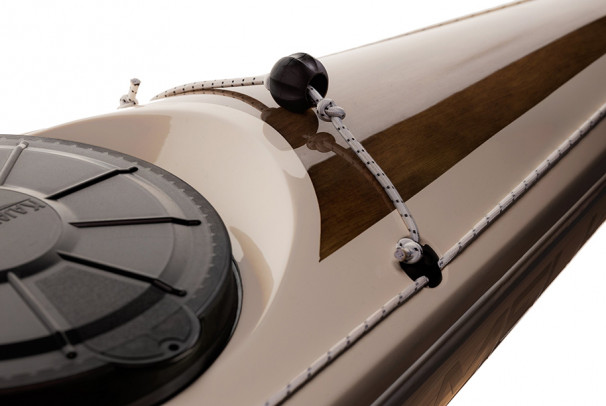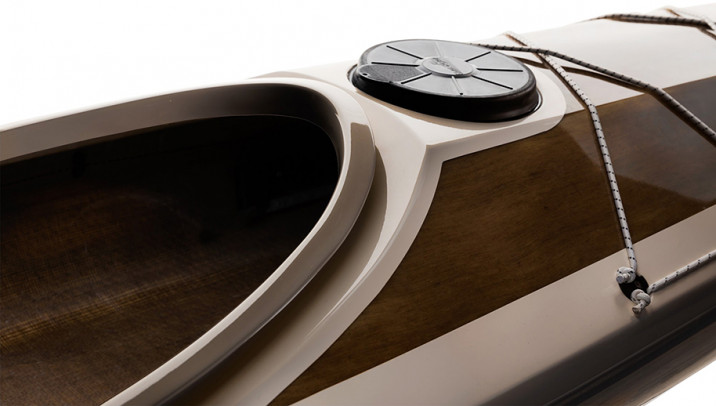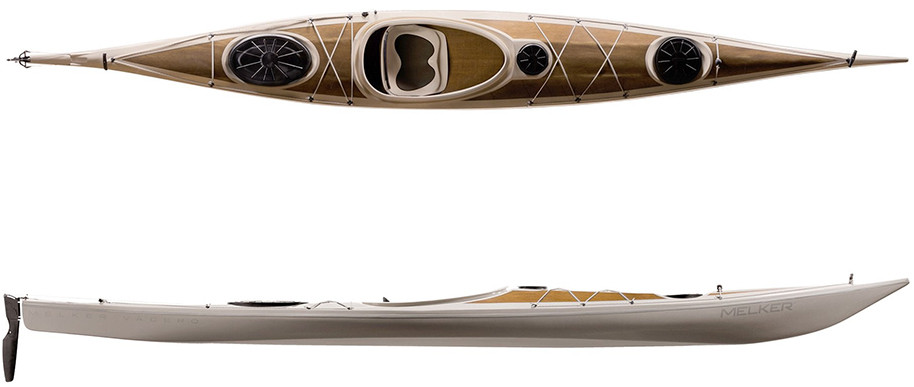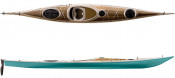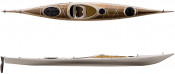 Melker of Sweden offers sustainable, high-performance, sleek & stylish kayaks for an active and conscious lifestyle. An interplay between the environment, ethics and economy is strategically important to us – making it possible to make a difference for real. Our core values also include having a great time - making sure that we always do what we love together with friends, family and partners sharing our philosophy. Staying true to our philosophy makes it possible for us to create a successful business we are proud to run and work for. - We are in business to make a difference - having a great time doing it! melkerofsweden.com
Overview
Melker Väderö is a secure and stable allrounder for novice and intermediate paddlers - a kayak to enjoy and evolve with for a very long time: - Well balanced initial and end stability - Great control and easy to maneuver - Cockpit arranged for excellent comfort and great convenience during entry and exit, also for the larger paddlers - Easily accessed day hatch placed on the foredeck - Great space for overnight adventures with two big hatches
Melker Väderö is already a proven success in its home market, Sweden! It is highly admired by both paddlers and the international outdoor industry. The kayak was top tested by Outside Magazine and received rave reviews: "...Innovation, value for money and design in a perfect combination - a potential bestseller..." Melker Väderö has a timeless design and benefits from the innovative, natural & sustainable top-notch flax fibres from Swiss-based Bcomp. Less weight, more strength & durability in a sustainable way using locally grown and renewable flax fibres, makes Melker Väderö less harmful to the environment and irresistible beautiful. Care for the environment and excellent design & capabillities is no longer in contrast!
Highlights
Well balanced initial and end stability

Plant-based construction

Great control and easy to maneuver

Secure and stable allrounder for novice and intermediate paddlers
Melker of Sweden offers sustainable, high-performance, sleek & stylish kayaks for an active and conscious lifestyle. An interplay between the environment, ethics and economy is strategically important to us – making it possible to make a difference for real. Our core values also include having a great time - making sure that we always do what we love together with friends, family and partners sharing our philosophy. Staying true to our philosophy makes it possible for us to create a successful business we are proud to run and work for. - We are in business to make a difference - having a great time doing it! melkerofsweden.com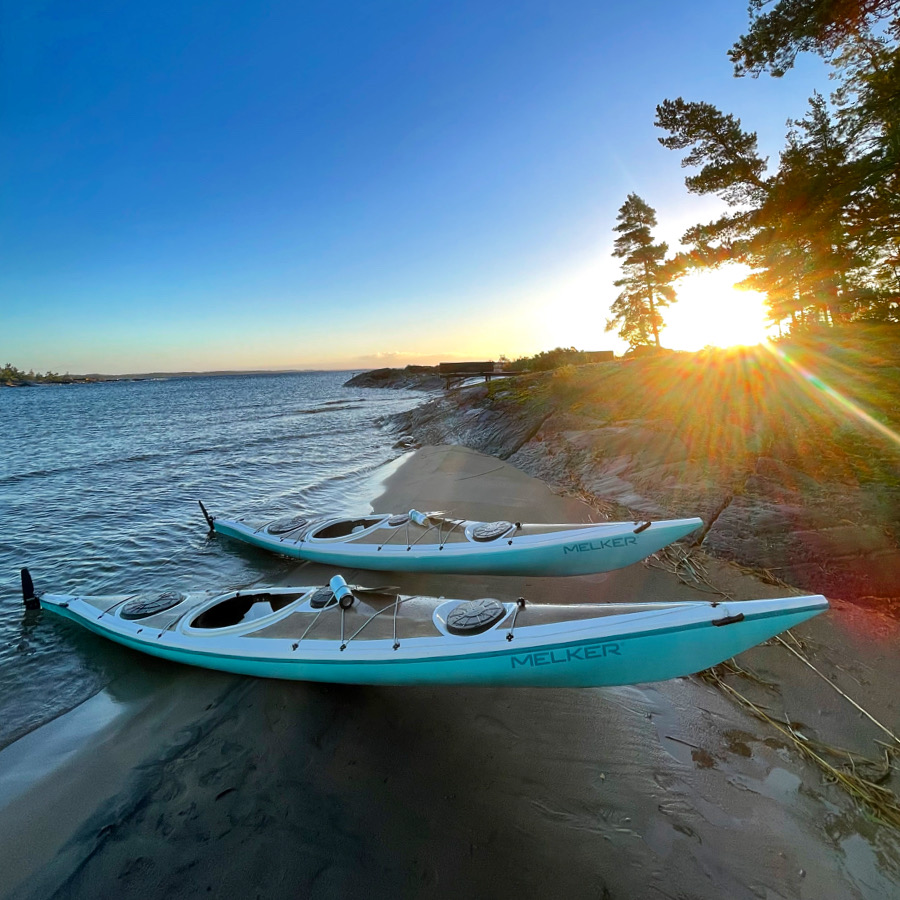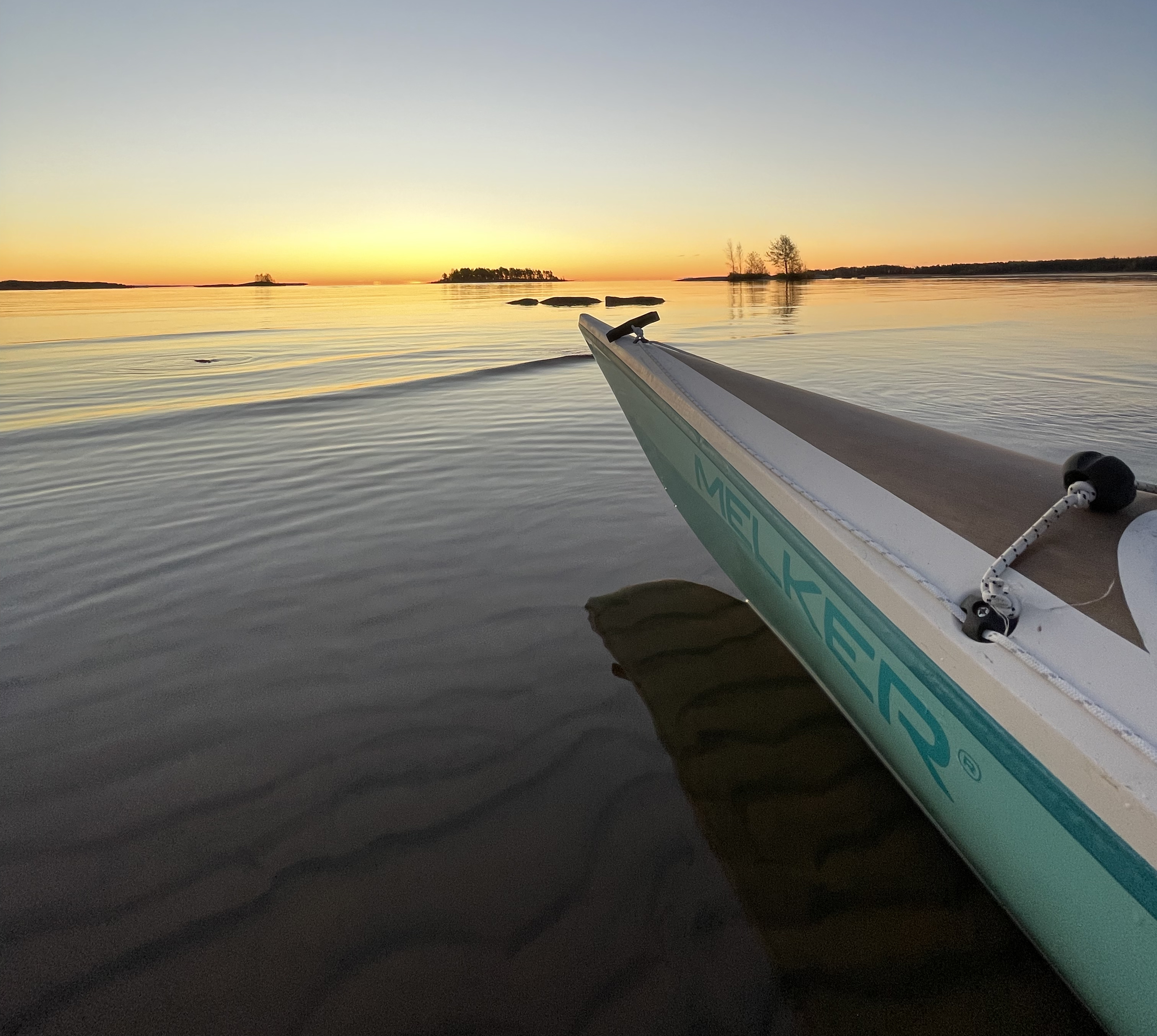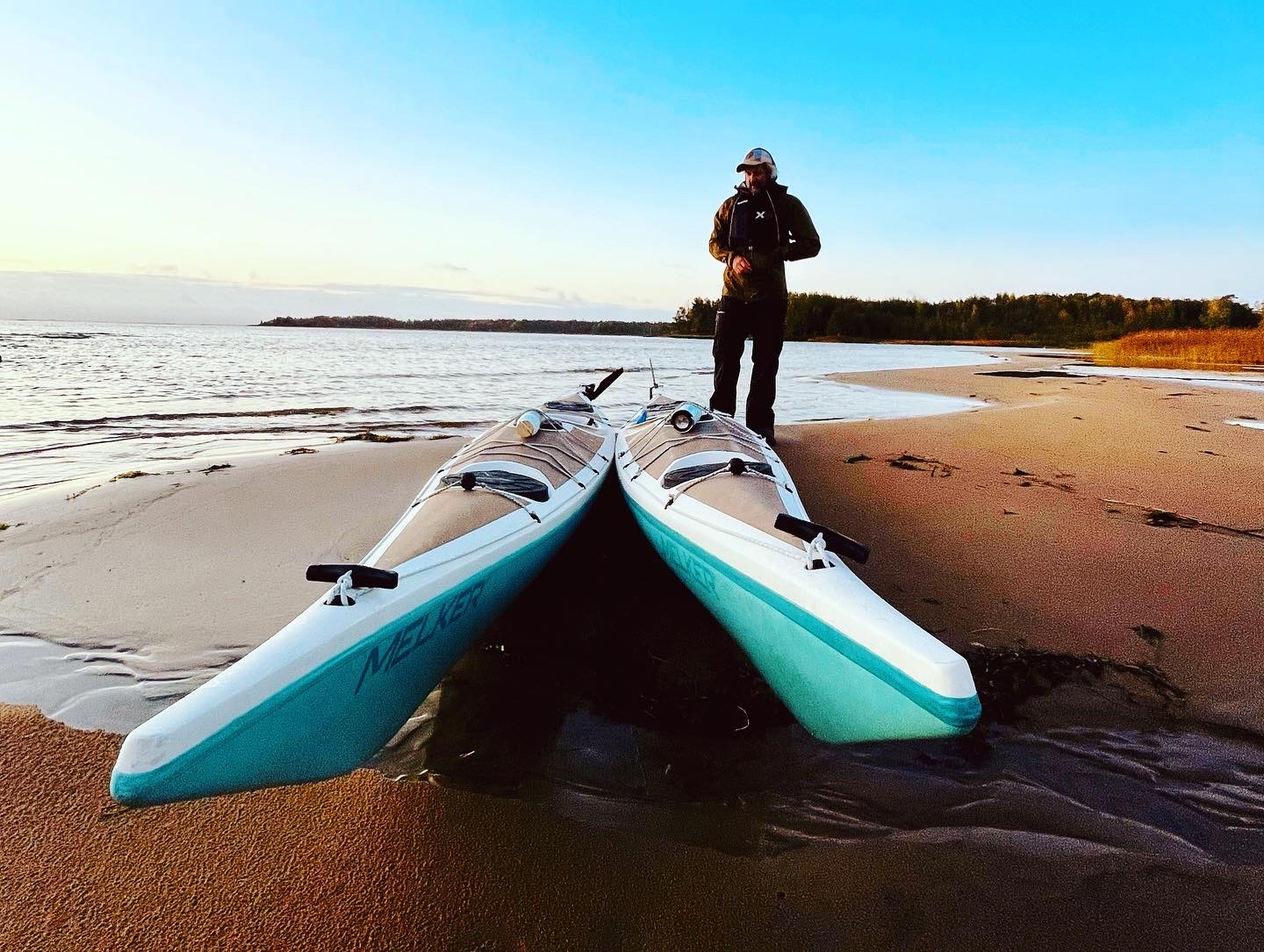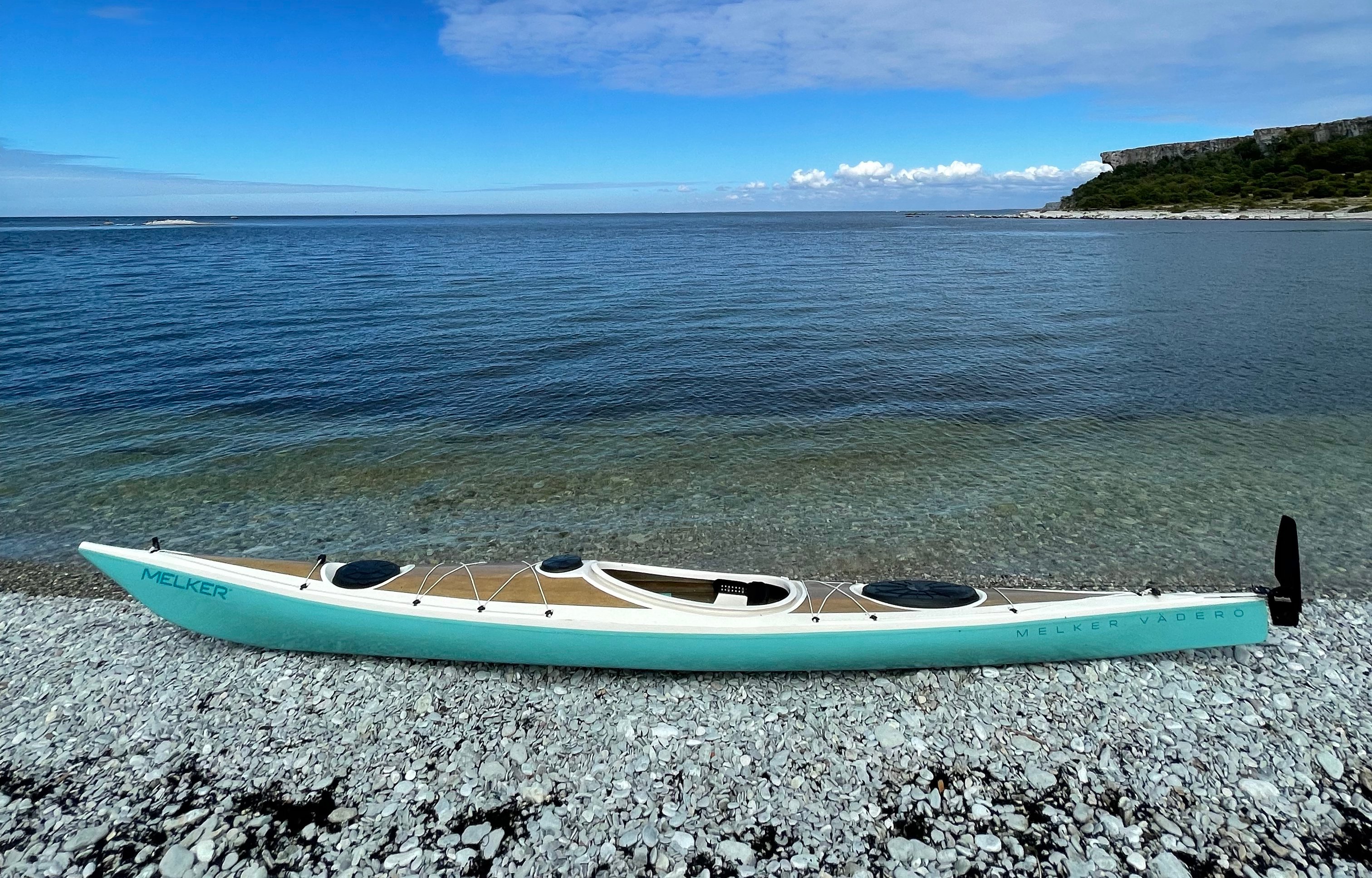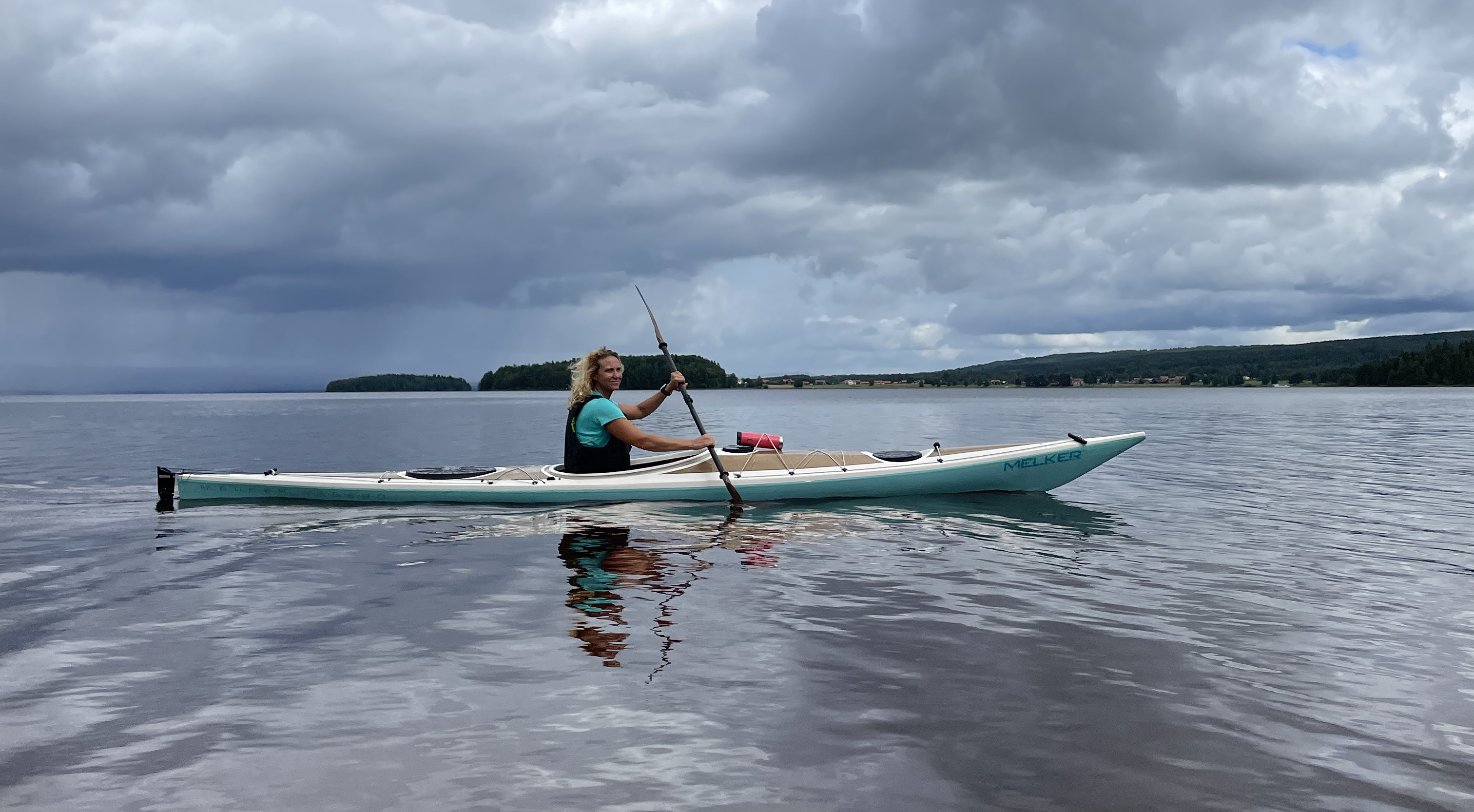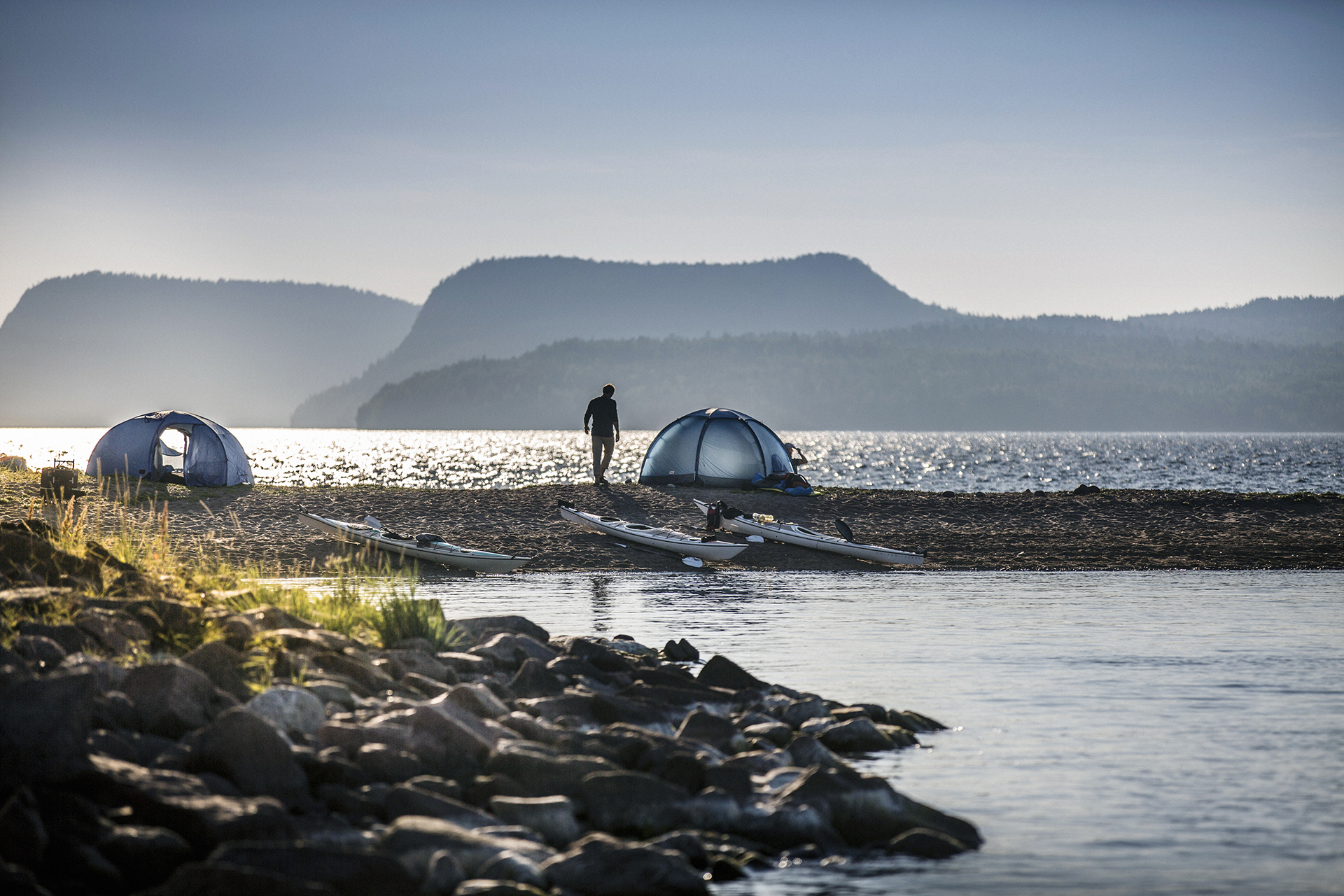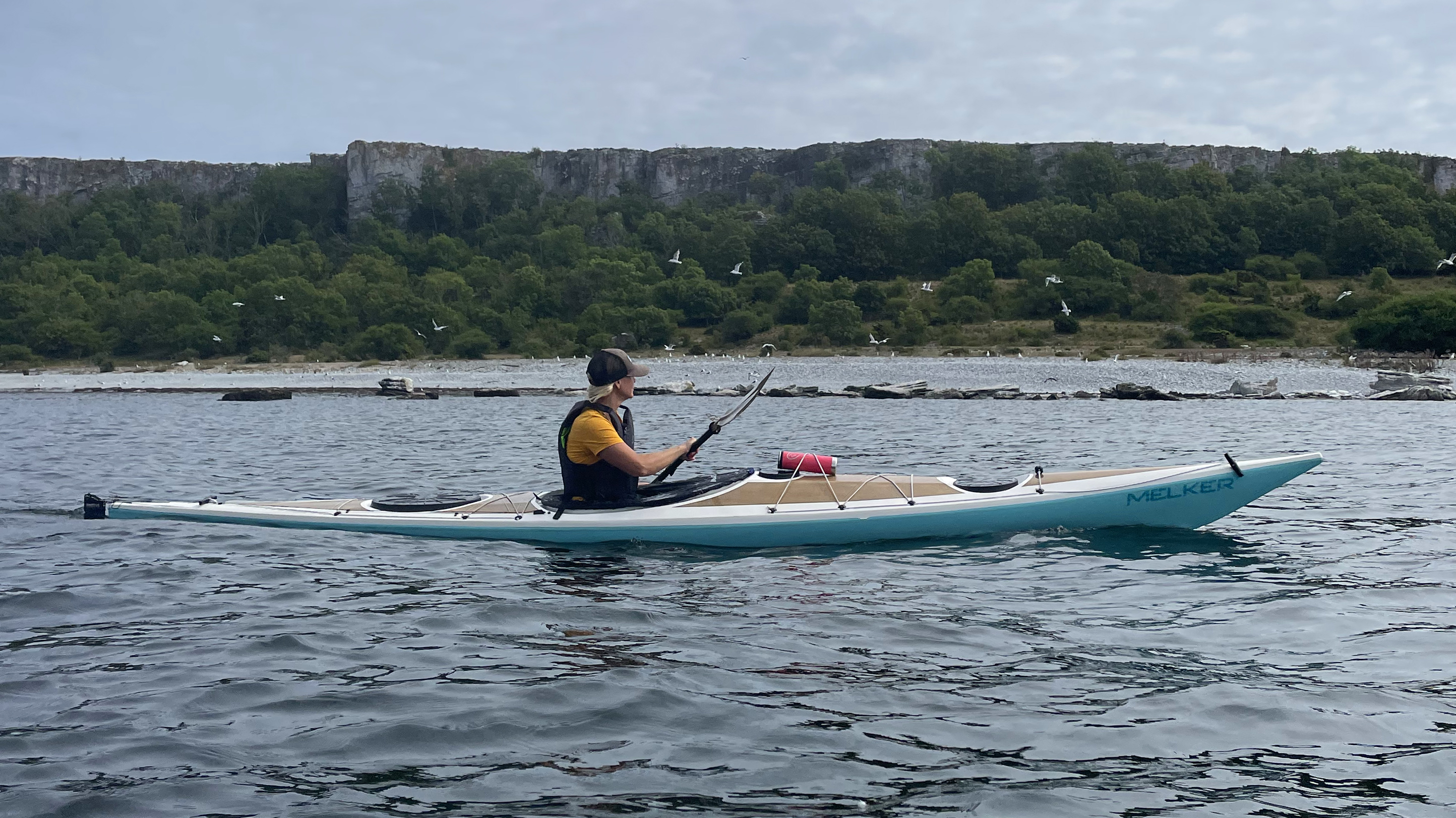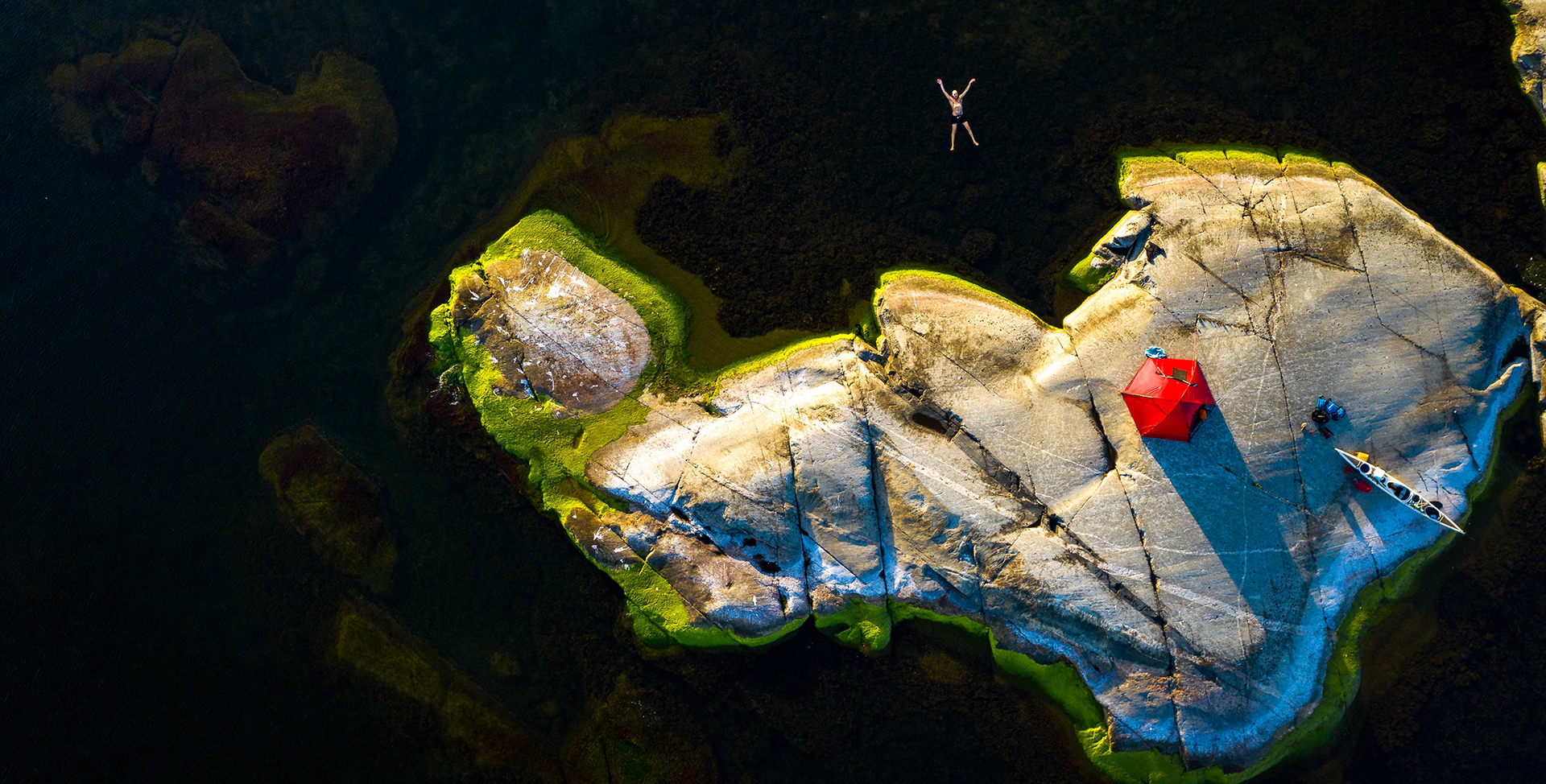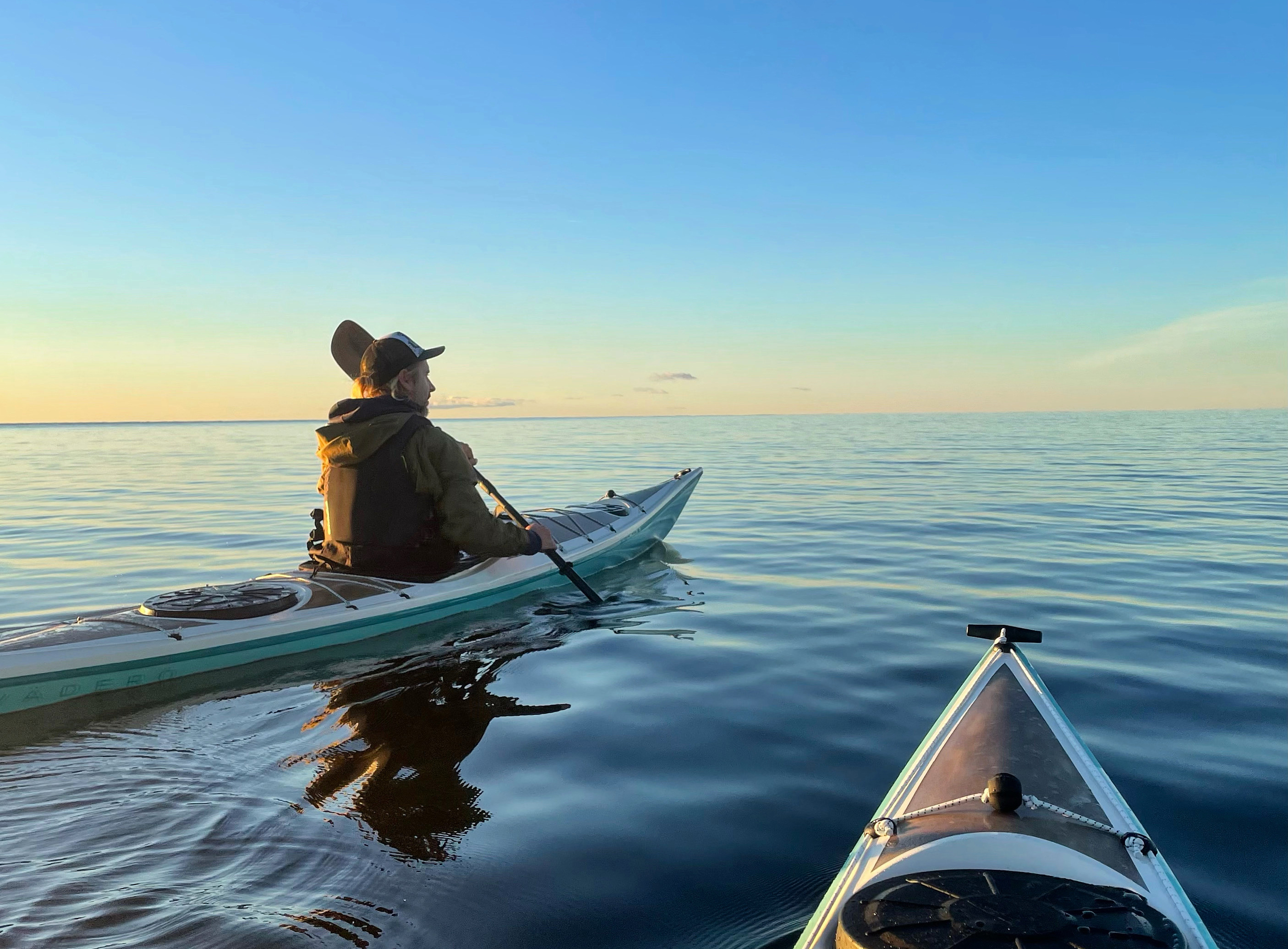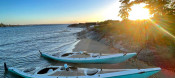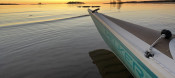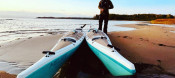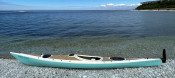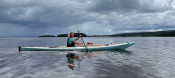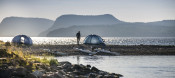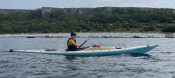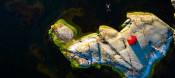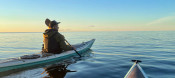 Features & Specifications
Overview
Model Year:

2023

Category:

Kayaks

Kayak Type:

Touring Kayak, Day Touring, Recreational

Paddlesport:

Kayaking

Number of Paddlers:

Solo

Structure:

Rigid or Hard

Propulsion:

Paddle

Best Used For:

Recreation, Sea Kayaking & Touring, Kayak Day Touring

Intended Waterway:

Lakes, Ponds & Inshore, Open Water & Ocean

Specifically Designed For:

Larger Adults, Average Adults, Beginners
Specifications
Size:

Extra Large

Length:

17' " / cm

Width:

23" / 58.4 cm

Weight:

54 lb / 24.5 kg

Stern Hatch Volume:

30.4 gal / 115 L

Bow Hatch Volume:

19.8 gal / 75 L
Features
Primary Material:

Proprietary Composite Blend

Hull Shape:

Flat

Chine:

Soft

Rudder or Skeg:

Rudder

Self Bailing:

No

Bulkheads:

Stern, Bow

Number of Hatches:

3

Storage:

Stern Hatch, Bow Hatch, Day Hatch
Outfitting
Outfitting:

Back Rest, Adjustable Foot Braces

Seat:

Adjustable

Standing Platform:

No

Rigging:

Safety Lines, Carry Handles
The use of natural, sustainable and high-performance flax fibres that are locally grown in Europe allows our kayaks to achieve the highest possible mechanical properties while significantly reducing its CO2 footprint. We choose to work with ampliTex™ technical fabrics to give our products a lightweight yet durable construction with optimal strength and stiffness - with similar repairability like any other composite boat.
What Users Are Saying
The test favorite received high scores in almost everything "I would like to summarize my overall impression with something as general as: A very pleasant kayak. Because it is. Comfortable, good for longer trips. Very easy to paddle and I quickly get up to speed"
- Outside Magazine